Attack on Titan Creator Releases New Illustration of Main Trio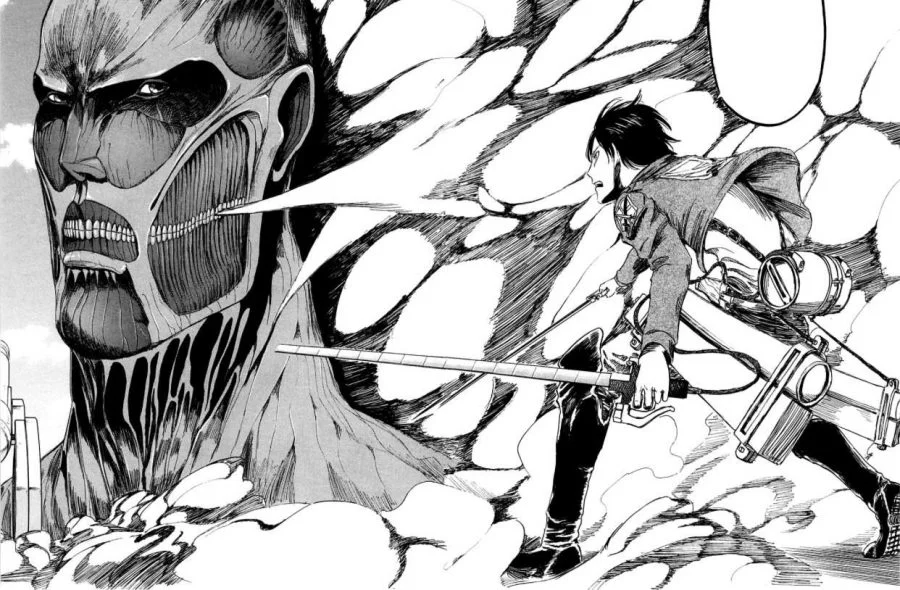 In a recent turn of events, the author of the internationally popular series "Attack on Titan," Hajime Isayama. Has presented a new artwork of the three main characters, Eren, Mikasa, and Armin.
The new artwork was uploaded to the official Attack on Titan Wiki Twitter account on June 1st. Has brought a great deal of delight and excitement to those who follow the series.
In the most recent artwork, Eren, Mikasa, and Armin can be seen immersed in a mobile phone. Which has come to represent today's contemporary world. The life they are accustomed to on Paradis Island. Which is encircled by massive walls and sealed off from the rest of the world. Will be drastically altered by this new experience.
Attack on Titan Creator Releases New Illustration
This upbeat scene provides a striking contrast to the often gloomy tone of the series and acts as an effective 'what if?' scenario. It encourages viewers to ponder the possibility of an alternate universe. Which the trio would have been able to spend more carefree and pleasant times had the trip to battle the Titans gone a different road.
On May 31, not only did the main trio's sketch appear, but so did the sketches of a number of lesser characters. Images of Annie, Hitch, Sasha, Levi, and Jean, among others, were among those included. The characters in the program are given greater screen time in these pictures.
About Attack on Titan
The anime series "Attack on Titan" tells the narrative of humanity who are forced to live behind massive walls in order to defend themselves against Titans. The following segment of the concluding season will focus on. The protagonists' efforts to thwart Eren's founding Titan and prevent it from exterminating all humanity.
The plot is somewhat depressing, and it's likely for this reason that the artist opted to make a new painting that depicts the three major characters, Eren, Mikasa, and Armin, enjoying themselves.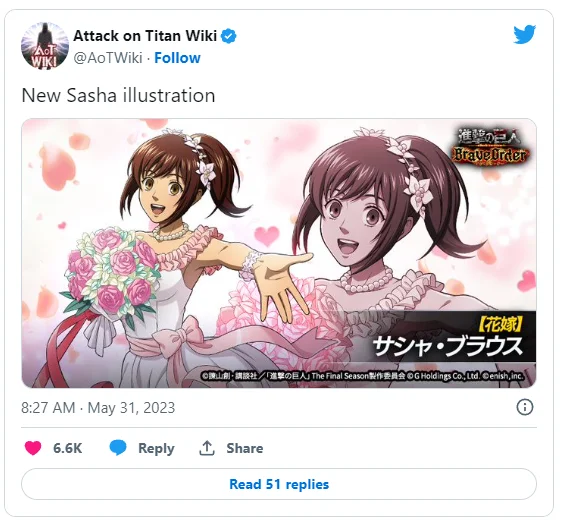 Conclusion
The Attack on Titan community is excited about the creator releases a new illustration of the main trio. This unique artwork features Eren Jaeger, Mikasa Ackerman, and Armin Arlert from Attack on Titan. This article discusses this illustration's meaning, symbolism, and series implications. Attack on Titan fans may relive the rich storyline and intricate dynamics of this epic tale while anxiously anticipating the next chapter.
Suggested Read: Jujutsu Kaisen Season 2 Release Date & Everything we know