Blue Lock Chapter 233 Release Date And Time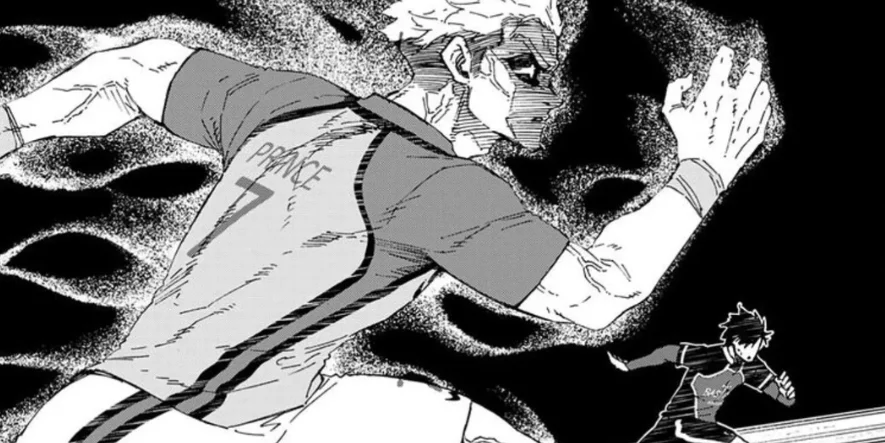 Blue Lock chapter 233 is set to make its debut on Wednesday, September 20, precisely at midnight following Japan Standard Time (JST). Rest assured, there won't be any interruptions in the manga's publication schedule, ensuring the timely release of the forthcoming chapter. Devoted fans can gain access to the content by obtaining either a physical copy or opting for the digital version of Kodansha's Weekly Shōnen Magazine.
In Chapter 233 of Blue Lock, Hiori and Isagi will be striving to net another goal in their quest for victory. It's a transformative experience for Hiori, who is relishing the joy of playing football for the very first time. When we say he's enjoying it, it's notable because he's the sole individual savoring this newfound delight amidst a group of players passionately pursuing the ultimate objective.
Hiori's past disinterest in football stemmed from not choosing the sport himself; rather, it was a parental decision imposed upon him. Despite his initial reluctance, he wholeheartedly endeavored to appease his parents. However, his current exposure to the sport at such an elite level has radically altered his perspective. In addition to Hiori, Isagi remains a bit behind in terms of anticipating the moves of others. This marks the third or fourth occasion where Aiku has outwitted Isagi and accurately predicted his actions.
Blue Lock Chapter 233 Release Date And Where To Read
The title of Blue Lock chapter 232 is Keys. The next part of the story will be released on Tuesday, September 19, for everyone who follows it worldwide. But in Japan, people can start reading the chapter from midnight on Wednesday, September 20th. JST is an abbreviation for the time that is used in Japan.
Pacific Standard Time: 7:00 a.m., Tuesday, September 19
Central Standard Time: 9:00 a.m., Tuesday, September 19
Central European Time: 4:00 pm, Tuesday, September 19
Philippine Standard Time: 11:00 p.m., Tuesday, September 19
Australian Central Standard Time: 12:30 a.m., Wednesday, September 20
People in the USA can read the Blue Lock manga on Kodansha's K Manga app and website. However, readers in other countries may need to buy Kodansha's Weekly Shōnen Magazine, either as a physical copy or digitally, to access the title.
Blue Lock Chapter 232 Recap
In Blue Lock chapter 232, called "High Evolution. ", Kaiser and Ness both begin their attack. Kaiser was able to shoot the ball past Ubers' defense with his special move, Kaiser Impact. Unfortunately, Don Lorenzo stopped the shot. Isagi attempted to take the ball after it bounced back, but Aiku was able to get rid of it.
The ball fell in front of Hiori Yo. He attempted to get control of it, but that's when Barou and Niko's team successfully took the ball from him. After watching the intense and exciting game, Hiori became very enthusiastic.
What To Expect From Blue Lock Chapter 233
The spoilers for Blue Lock Chapter 233 are set to be available on our website. So be sure to keep an eye out for them. In the absence of specific plot details, let's delve into some potential developments we might witness in Blue Lock Chapter 233.
It's plausible that Hiori will not collaborate with Isagi due to his current self-centered mindset. Historically, players in such a mindset tend not to pass the ball, indicating that Hiori might attempt to score a goal for his team. Kunigami's conspicuous absence mirrors that of Zoro.
During the match, Kunigami had minimal involvement, with only two brief appearances. Consequently, there's a chance he might make a significant impact as the game progresses. Presently, Ubers have initiated a strategic move, suggesting they might have future plans.
Blue Lock typically adheres to a pattern where Isagi's goal-scoring is followed by an entire chapter dedicated to his analysis of the accomplishment. Until this analytical chapter is presented, Isagi is unlikely to take any further action.
However, Raichi is determined to prove his worth as a member of the top team and may attempt to impede Barou in the upcoming phase. Nevertheless, Barou's collaboration with Lorenzo and Niko may provide them with a strategic advantage, making it challenging for Raichi to thwart their advances.
Conclusion
In conclusion, the impending release of Blue Lock Chapter 233 is a moment of anticipation for fans of this thrilling soccer manga. As the story reaches its climax with intense matches and character developments, each new chapter brings fans closer to the resolution of the Blue Lock project. With the fate of aspiring soccer stars on the line, the excitement and tension in the series continue to escalate, making Chapter 233 a highly anticipated installment in the world of Blue Lock.
Suggested Read: One Piece Episode 1076 Release Date And Time