Dark Gathering Episode 4 Release Date And Time
Dark Gathering episode 4 is scheduled for release on Monday, July 31, at 1.05 am JST. In the previous episode titled "Friends," viewers were enlightened about Yayoi's plan to break Keitaro's curse and the reason behind her possession of numerous supernaturally controlled dolls. Additionally, the episode unveiled how Yayoi utilizes these dolls to protect her loved ones.
With the third episode unveiling significant plot developments, fans are eagerly looking forward to Dark Gathering episode 4. Moreover, Kenichi Kondo's Dark Gathering has garnered attention for its captivating supernatural and mysterious storyline. The series has garnered praise from the otaku community for its engaging blend of action and comedy.
In Dark Gathering Episode 4, Keitaro, Eiko, And Yayoi Will Attend The University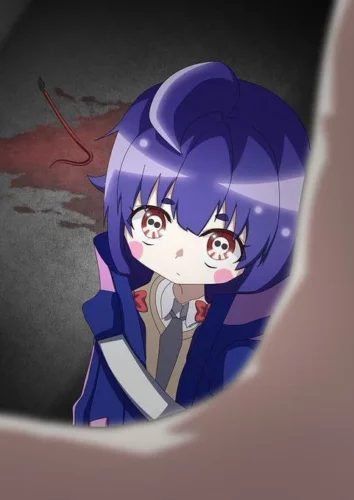 Dark Gathering episode 4 is slated for release on Monday, July 31, 2023, at 1.05 am JST. This episode is part of the current season consisting of 25 episodes. Fans in Japan can catch it on Tokyo MX, BS Asahi, Kansai TV, AT-X, TV Kanazawa, and several other Japanese channels.
For international viewers, Dark Gathering episode 4 will be available on HIDIVE in certain regions. Additionally, thanks to Muse Communications' licensing agreement with the anime series, Muse Asia will offer access to the upcoming episode in select areas.
Since release times vary based on location and time zone, viewers can expect Dark Gathering episode 4 to be available on the specified dates mentioned below:
Pacific Daylight Time (PDT): 9.05 am, Sunday, July 30
Eastern Daylight Time (EST): 12.05 pm, Sunday, July 30
British Summer Time (BST): 5.05 pm, Sunday, July 30
Central European Summer Time (CEST): 6.05 pm, Sunday, July 30
India Standard Time (IST): 9.35 pm, Sunday, July 30
Philippine Standard Time (PHT): 12.05 am, Monday, July 31
Japan Standard Time (JST): 1.05 am, Monday, July 31
Australia Central Standard Time (ACST): 1.35 am, Monday, July 31
A Quick Recap Of Dark Gathering Episode 3
In the third episode of Dark Gathering, viewers witnessed Yayoi's persistent request for one of Keitaro's nails. However, Keitaro remained adamant and refused to comply, leaving the house. The following day, Yayoi continued her plea, but Keitaro still declined.
Yayoi and Eiko then decided to visit a haunted location, but Keitaro expressed his fear and disinterest in such visits. Despite Keitaro's objections, Yayoi and Eiko proceeded without him. During their journey, Yayoi suggested that Eiko and Keitaro could lift their curse if they wished to, revealing the existence of a place where it could be achieved.
Upon reaching the haunted location, they discovered it was a shrine. Yayoi cautioned Eiko not to leave the car and instructed her to seek help if she didn't return. As Yayoi ventured into the shrine, she encountered numerous supernatural occurrences, and after an hour had passed, Eiko sought Keitaro's assistance.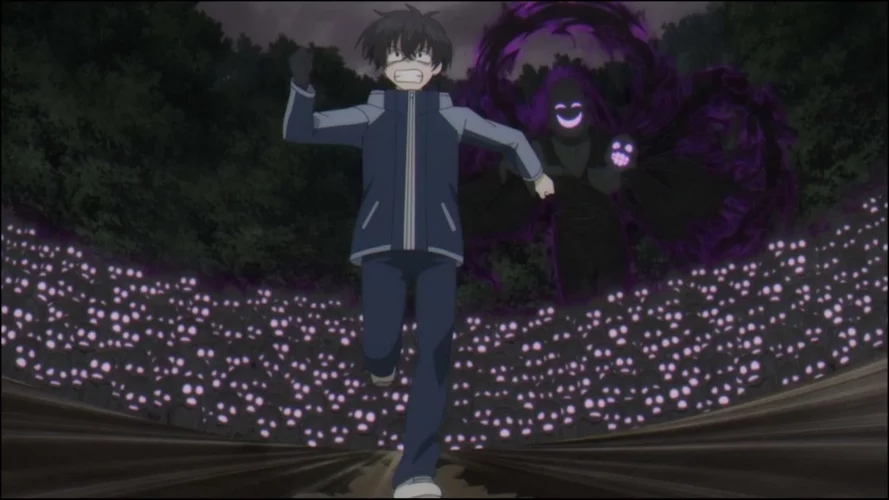 Initially hesitant, Keitaro decided to help upon hearing the reason behind Yayoi's visit. He rushed to the shrine to rescue her and later took Yayoi to the hospital for examination. While carrying her, Keitaro questioned why Yayoi took such a risk alone. In response, Yayoi emphasized the importance of her friends, considering them as family.
Yayoi explained that by offering one of Keitaro's nails to a powerfully possessed doll, they could lift his curse. This action would result in the doll spirit killing the ghost responsible for cursing Keitaro's right hand. Towards the end of the episode, Yayoi proposed a partnership with Keitaro, suggesting they work together to capture evil spirits and make them turn on each other.
What To Expect From Dark Gathering Episode 4?
In Dark Gathering episode 4, Keitaro and Eiko will embark on their first day at university, accompanied by Yayoi. After participating in the orientation, Eiko will be approached by numerous students inviting her to join different university groups.
During this episode, Keitaro and Eiko will decide to enroll in the Urban Legends class, making it their chosen subject. As the episode progresses, viewers can anticipate encountering supernatural elements in the storyline as they delve into the world of Urban Legends.
Final Thoughts
With each passing episode, Dark Gathering continues to enthrall audiences with its gripping plot and mysterious characters. As fans eagerly anticipate Episode 4, the series promises to unravel more secrets and heighten the suspense. The show's ability to maintain an eerie atmosphere and keep viewers on the edge of their seats has solidified its position as a must-watch for thriller enthusiasts.
Suggested Read: Will Yoruichi Appear In Bleach TYBW Part 2?