Jujutsu Kaisen 235 Spoilers And Raw Scans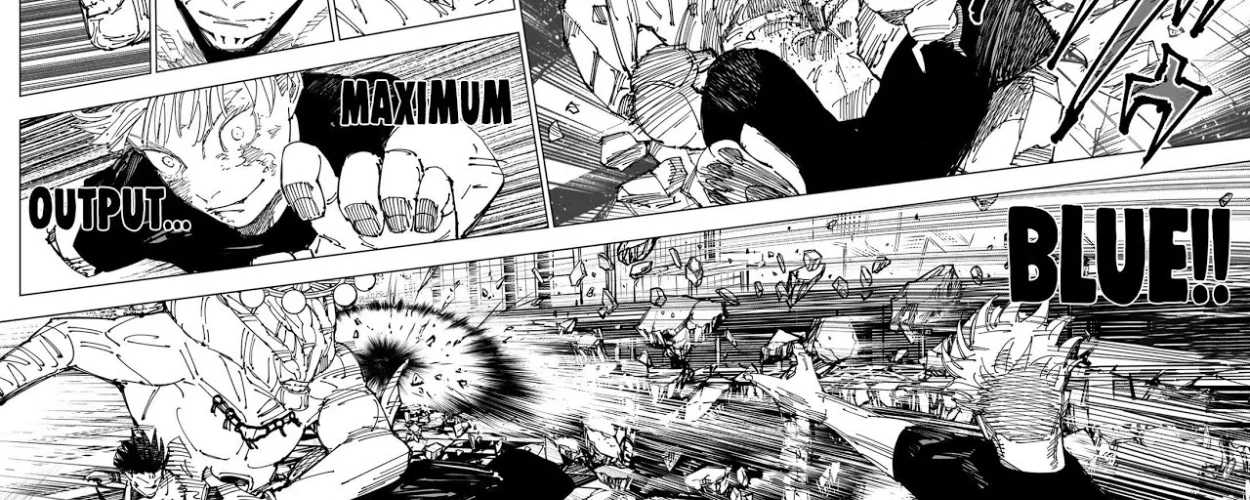 The final battle between powerful opponents is almost coming to an intense end. Here is the expected date when Jujutsu Kaisen chapter 235 will be released. We might also get some interesting spoilers about the Jujutsu Kaisen 235.
In the newest part of JJK 235, something unexpected happens during a fight where three people are against one another. It turns out that Sukuna ends up having an advantage. When Sukuna wakes up, they join forces with Mahoraga and create a huge creature by combining Nue and Totality.
After Gojo's arm was taken by Sukuna in the previous chapter, everyone was worried about what would happen in the battle. Sukuna seemed to have everything figured out, and with Agito involved, fans believed that Gojo might need help from Yuta or Hakkari to win. But a well-known person who leaks information about Jujutsu Kaisen told fans to believe in Gojo, and now we understand why.
Jujutsu Kaisen Chapter 235 spoilers have been revealed and it seems like Gojo has powered up to his strongest form. Sukuna, who hasn't been nervous in a long time, looks very worried— but will Gege actually allow Gojo to win? Here is what happened in the battle between the strongest.
JJK 235 Release Date And Time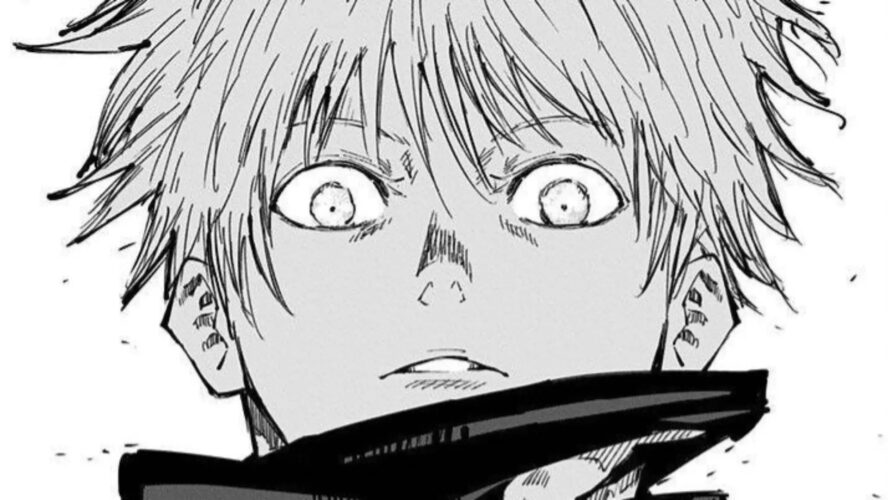 The next chapter of Jujutsu Kaisen 235, will come out on September 10, 2023. It can be read in Japan starting from midnight. Gege Akutami usually stops and rests after finishing three chapters. However, even though it is usual to take a break, the writer has chosen to continue writing the next chapter without any breaks because the manga is a crucial part.
8:00 am Pacific Time
11:00 am Eastern Time
4:00 pm British Time
5:00 pm European Time
8:30 pm Indian Time
11:00 pm Philippine Time
Jujutsu Kaisen 235 Spoilers and Raw Scans
The latest part of Jujutsu Kaisen had a surprising twist when Gojo's arm got cut off. However, this serious injury doesn't really bother him because he is really good at using the Reverse Cursed Technique. Actually, at the end of the latest chapter, there is a picture of Gojo with a confident smile.
In addition, you can see his arm growing back in the same picture. The healing is being delayed because the person's ability to heal quickly is limited. Gojo is facing three very strong opponents directly in front of him. As a result, he can't use his energy to fix his arm and protect himself from possible attacks from his opponents.
The latest part of the story ends with the statement, "Gojo Satoru's special technique called Hollow Technique: Purple will be important in the old battlefield of Shinjuku once more. " This means that Gojo is going to use his special technique soon, and it will have a big effect on Shinjuku and his enemies. Moreover, the editor's note suggests that there will be an exciting and important part in the upcoming JJK 235, indicating that significant events will happen in the intense battle.
It is not confirmed if the battle will end in the next chapter, but Gojo's face while taking care of his hurt arm suggests that he is planning a big move. In addition, Chapter 233 mentions an "Unlimited Hollow Technique," which is a concept that has not been discussed in the recent chapter. This makes it seem very likely that Gege will include this element in Jujutsu Kaisen chapter 235. We will keep giving you new information about the next chapter as we get it.
Gojo Enters God Mode Against Sukuna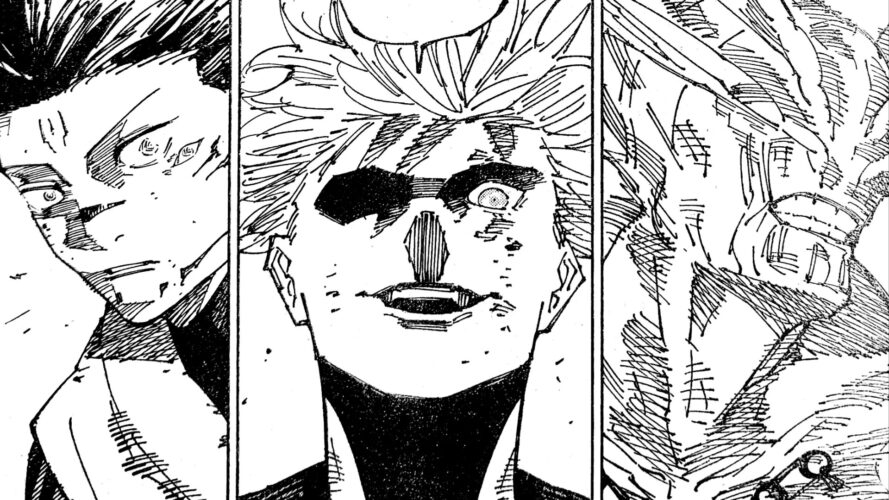 The chapter starts with Gojo's right hand fully regenerating. Meanwhile, Agito is very shocked and unable to handle Gojo's incredibly strong and powerful abilities. The stage is set, and it's obvious that Gojo is going to say something really unforgettable.
The person sharing the story says that Gojo is currently very focused and excited because he did something really amazing by using two Black Flashes one after another. But the most exciting part is that Ryomen Sukuna, the extremely strong King of Curses, is experiencing a feeling he hasn't felt in thousands of years: the feeling of being worried.
However, Gojo still has many tasks or responsibilities left to complete. He strongly and confidently hits Mahoraga with Black Flash for the third time. Gojo suddenly appears in front of Sukuna, who seems very anxious and sweaty. Sukuna tries to fight, but Gojo quickly stops his attack and throws Sukuna towards Mahoraga, hitting him with a strong punch.
Conclusion
Finally, the release of spoilers and raw scans for Jujutsu Kaisen 235 provides readers with an early look at the ongoing conflicts, mysteries, and character arcs of this engrossing manga series. These leaks give readers important information about the developing tale, character development, and upcoming difficulties as the novel progresses and the stakes rise. Spoilers increase anticipation, but they also show how passionate the fan base is about continuing the narrative. Fans will soon be able to fully experience the impact of these leaked facts as the full publication of the chapter approaches.
Suggested Read: One Piece Chapter 1092 Release Date And Time