Jujutsu Kaisen Season 2 Episode 4 Release Date and Time
Jujutsu Kaisen season 2 episode 4 is scheduled to premiere in Japan on Thursday, July 27, 2023, at 11:56 pm JST. It will be broadcasted on the NBS/TBS channel. For international viewers, the episode will be available on Crunchyroll and other platforms two hours later at 10 am PT on the same day.
Following the intense cliffhanger in the previous episode, fans can expect an exciting conclusion in Jujutsu Kaisen Season 2 Episode 4. The episode will likely bring an end to the Hidden Inventory sub-arc and conclude the thrilling battle between Toji Fushiguro and Satoru Gojo.
For viewers eagerly awaiting the release, here are the comprehensive release times and streaming details for Jujutsu Kaisen Season 2 Episode 4.
Jujutsu Kaisen Season 2 Episode 4 Release Date
Just to emphasize, Jujutsu Kaisen Season 2 Episode 4 is scheduled to be broadcasted on NBS/TBS in Japan at 11:56 pm JST on Thursday, July 20, 2023. As has been observed with previous episodes, the English-subtitled version will be simulcasted internationally after a delay of 2 hours and 4 minutes.
Below are the specific times for the English-subtitled release in different time zones:
Pacific Daylight Time: 10 am, Thursday, July 20
Eastern Daylight Time: 1 pm, Thursday, July 20
British Summer Time: 6 pm, Thursday, July 20
Central European Summer Time: 7 pm, Thursday, July 20
Indian Standard Time: 10.30 pm, Thursday, July 20
Philippine Standard Time: 1 am, Friday, July 21
Australia Central Standard Time: 2.30 am, Friday, July 21
Jujutsu Kaisen season 2 episode 4 Streaming Details
Episode 4 is set to air on NBS/TBS in Japan. For international audiences, Crunchyroll will simulcast it in North America and Europe, while Netflix will make it available in India and other South East Asian countries. In China, the rights for the broadcast have been acquired by Bilibili.
Moreover, Ani-One Asia's YouTube channel will also provide access to the episode for viewers in India and Thailand. However, subscriptions will be required for watching the episode on all platforms except for Ani-One's YouTube channel.
Recap Of Jujutsu Kaisen Season 2 Episode 3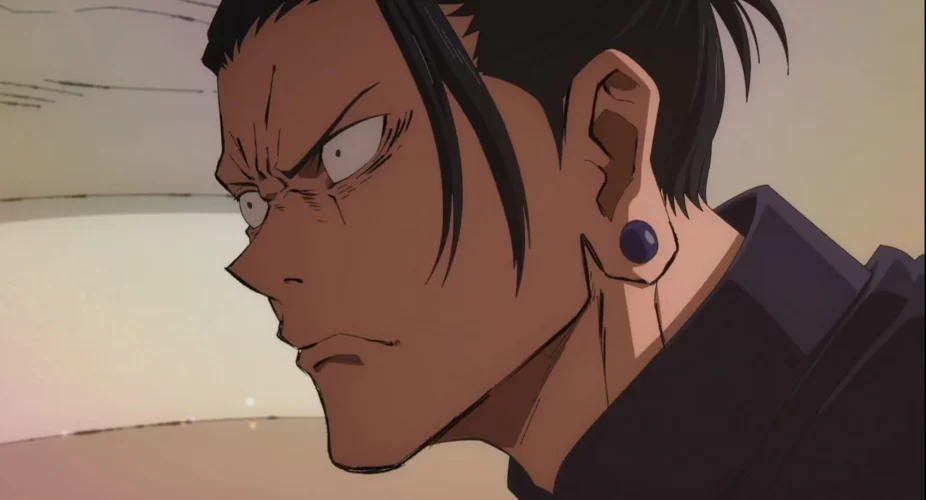 In the latest episode of Jujutsu Kaisen season 2, titled "Hidden Inventory Part 3," Gojo and Geto successfully rescue Kuroi from the kidnappers in Okinawa. To avoid the bounty hunters, they decide to stay there for the next 48 hours. During this time, their fellow students, Yu Haibara and Kento Nanami, also first-year students at Tokyo Jujutsu High, arrive in Okinawa to offer their support.
After the 48-hour period passes, the group returns to Jujutsu High. However, a perilous encounter awaits them as Toji Fushiguro, lying in ambush, immediately attacks and stabs Gojo. Geto takes the two women to Master Tengen while Gojo valiantly battles Toji despite his injuries. Despite Gojo's impressive attacks, they prove ineffective against Toji's strength. Toji utilizes the Inverted Spear of Heaven, ruthlessly stabbing Gojo through the throat and head.
At the Tombs of the Star Corridor, Geto gives Amanai the chance to return home with Kuroi, assuring her that both he and Gojo have decided not to force her into the merger. Believing in Geto's words, Amanai agrees to go home, but just then, Toji suddenly emerges and kills her with a single shot. He then shocks Geto by revealing that he has also slain Satoru Gojo, leaving everyone in a state of shock and disbelief.
What to expect in Jujutsu Kaisen Season 2 Episode 4?
Episode 4 is expected to cover chapters 73 to 75 of the manga, bringing the Hidden Inventory sub-arc to its conclusion. This will pave the way for episode 5 to delve into the Premature Death sub-arc. The upcoming episode promises an intense battle between Suguru Geto and Toji Fushiguro, allowing viewers to witness their respective strengths firsthand.
Additionally, Episode 4 will unveil the fate of Gojo. As the current season has mainly featured flashbacks, and since viewers have already seen Gojo alive and well in season 1, the real question is not whether he will survive Toji's attack, but rather how he managed to survive and what unfolded afterward. Episode 4 is likely to provide satisfactory answers to both of these questions, offering a captivating continuation to the storyline.
Final Thoughts
As Jujutsu Kaisen Season 2 continues to captivate viewers, Episode 4 promises to deliver more heart-pounding action and supernatural intrigue. With each episode, the series delves deeper into the world of curses, exorcists, and the mysterious Six Eyes. Fans eagerly await the release of Episode 4, as they follow the journeys of Yuji and the other jujutsu sorcerers, uncovering dark secrets and facing formidable foes along the way.
Suggested Read: Jujutsu Kaisen Season 2 Episode 3 Spoilers And Raw Scans