Kengan Ashura Season 2: Everything We Know So Far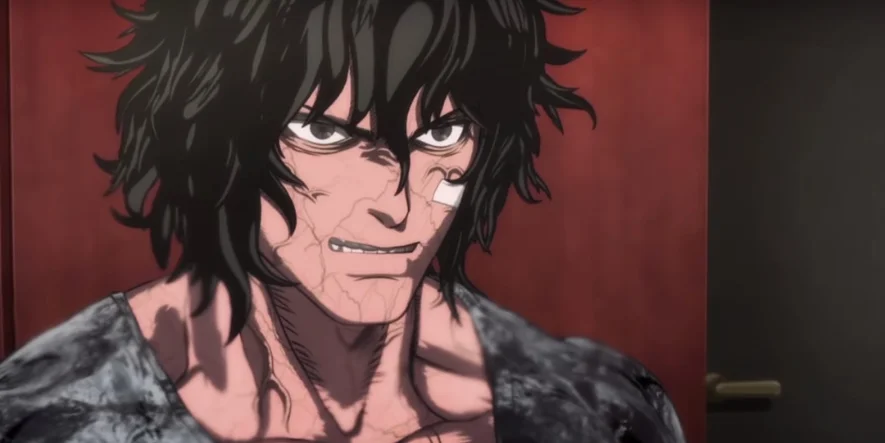 Kengan Ashura season 2, one of the most anticipated anime series of 2023, is coming soon. The story is about Ohma Tokita, the main character, who wants to be the best fighter in the world. It is based on a manga with the same name, written by Yabako Sandrovich and Daromeon.
Also, the anime combines many different types of styles in order to tell an interesting story that takes viewers into a world of fighting, exploration, and martial arts.
But apart from that, since the first season was very popular, fans are excitedly waiting for the release date and want to know where they can watch Kengan Ashura season 2. Fortunately, there is a completely lawful method to view the soon-to-be-released season, and the creators have also shared significant details about the upcoming animated version.
Kengan Ashura Season 2 Release Date And Time
On March 24, 2022, they said they will release a new movie for Kengan Ashura. However, there wasn't much more information given until they announced that it will be released in March 2023. Kengan Ashura season 2 will come out on Thursday, September 21, 2023, now that the release date is known to everyone.
Also, Netflix will show the second season of Kengan Ashura. So, people who are excited to watch Kengan Ashura season 2 can see it on the very first day it comes out. Still, fans need to know that they have to have a Netflix subscription to watch anime. Additionally, you can currently watch the first season of Kengan Ashura on Netflix.
Netflix has given permission to use the anime, and Larx Entertainment is the company responsible for creating the animation. The show, which is called anime, is made by Seiji Kishi. He has also worked on other popular projects like Assassination Classroom, Yuki Yuna is a Hero, and Classroom of the Elite.
Kengan Ashura Season 2 Cast
Kengan Ashura season 2 will maintain continuity by featuring the same cast of voice actors as in the previous season. Tatsuhisa Suzuki, known for his roles as Grice in Attack on Titan and Ban in Seven Deadly Sins, is set to reprise his role as Ohma Tokita. Cho, recognized for portraying Parpatra Ogrion in Overlord and Hoko in Hell's Paradise: Jigokuraku, will return to voice Kazuo Yamashita.
Additionally, Hideki Nogi will be voiced by Jouji Nakata, while Kaede Akiyama's character will be portrayed by Yumi Uchiyama. Jouji Nakata is celebrated for his notable performances as Naobito Zen'in in Jujutsu Kaisen, Ashen Eye in The Ancient Magus' Bride, Alucard in Hellsing Ultimate, and various other significant roles.
Yumi Uchiyama is renowned for her portrayals of characters such as Rudeus Greyrat in Mushoku Tensei: Jobless Reincarnation, Young Aqua in Oshi no Ko, and Candice Catnipp in Bleach: Thousand-Year Blood War, among many others she has brought to life. Furthermore, it is anticipated that numerous new characters will be introduced to confront Ohma in the upcoming season.
Kengan Ashura Plot
Kengan Ashura unfolds in a world where arenas reminiscent of gladiator battles have existed since ancient Japan. Within these arenas, affluent entrepreneurs employ combatants known as gladiators to engage in contests referred to as Kengan matches. These bouts entail unarmed combat, with the victor claiming the spoils.
However, the narrative takes an intriguing twist when Yamashita Kazuo, a member of the Nogi Group, chances upon a skirmish between two individuals in a nondescript alley. Subsequently, Nogi Hideki, the CEO of the Nogi Group, recruits Kazuo to oversee Ohma. Ohma enters these combat arenas with a singular objective: to decisively vanquish and obliterate his adversaries.
Ohma establishes himself as a formidable contender within the arena, earning the admiration of influential business figures. Consequently, Hideki extends an invitation for him to participate in the Kengan Annihilation Tournament. Witnessing the unfolding events promises a captivating experience.
Conclusion
In conclusion, the highly anticipated Kengan Ashura Season 2 promises to continue the adrenaline-pumping martial arts battles and gripping storyline that captivated fans in the first season. With the Kengan Annihilation Tournament in full swing and new fighters entering the fray, viewers can expect even more intense clashes and character development. The series has established itself as a powerhouse in the world of martial arts anime, and Season 2 is poised to deliver another round of thrilling action, intriguing plot twists, and deeper exploration of the Kengan matches' inner workings.
Suggested Read: Boruto Two Blue Vortex Chapter 2 Spoilers And Raw Scans