Pokemon Announces 3 New Anime Series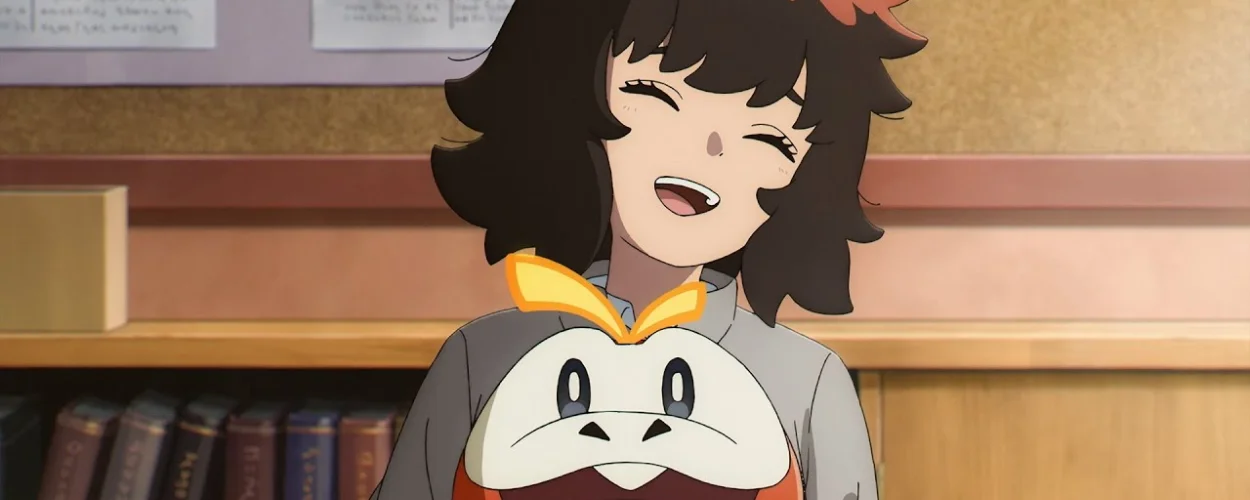 On August 8, 2023, there was an exciting announcement during the Pokemon Presents Livestream. They announced a new web anime called "Pokemon: Paldean Winds. " The official trailer showed that this new web anime will be released on September 6, 2023.
In January, it was reported that Ash Ketchum's journey was ending, which raised worries that the Pokemon franchise might also come to an end.
Luckily, it didn't take much time for new projects to come up, even though our favorite hero from Pallet Town was not part of them. A few months later, in April, a TV channel called TV Tokyo started showing a new TV show called "Pokemon Horizons: The Series. " This show has new main characters named Liko and Roy, and it also introduces new Pokemon called Sprigatito, Fuecoco, and Quaxly.
Pokemon Horizons: The Series
Pokemon Horizons has made a strong debut with nearly 20 episodes released since April, although English dubs for these episodes are still pending. Just recently, Nintendo and The Pokémon Company unveiled two additional animated series in the pipeline. One of these is a four-part web-exclusive series, while the other is centered around the renowned Pokémon Trading Card Game. These new releases will be accompanied by the Rising Volt Tacklers, an intrepid team led by Friede, a Pokémon professor, and his trusty partner Pokémon, Captain Pikachu.
Pokemon: Paldean Winds
During a digital livestream event on August 8, 2023, Pokemon unveiled an exciting addition to its repertoire: a fresh web cartoon named "Pokemon: Paldean Winds." This animated series, brought to life by the creative minds at WIT Studio, is set to make its debut on September 6, 2023.
The series comprises a total of four episodes, all of which will be available for viewing on the official Pokemon YouTube Channel. While the exact duration of each episode remains a mystery for now, enthusiasts are eagerly anticipating the forthcoming announcement of this essential detail.
The trailer introduces a captivating narrative focused on three students and their respective partners: Ohara with Fuecoco, Aliquis paired with Meowscarda, and Hohma accompanied by Quaxly. The storyline follows their journey through a school situated in the Paldea region, where they will collectively embark on a transformative learning experience. This region was initially introduced in Pokemon: Scarlet and Violet, and its rich environment is set to be explored further in this captivating new anime.
Pokemon: Path to the Peak
A fresh addition to the Pokémon franchise arrives in the form of a game named "Pokémon: Path to the Peak." This game diverges from the primary Pokémon storyline, which centers around Liko and Roy. Instead, the spotlight is directed towards Ava, a young girl actively participating in Pokémon Trading Card Game tournaments. The series had its premiere at the 2023 Pokémon World Championships, generating significant excitement among fans. The highly anticipated inaugural episode is set to be released on the official Pokémon YouTube channel on August 11th.
Conclusion
The Pokemon fandom is in for a treat with the exciting announcement of not one, but three new anime series. As the world of Pokémon continues to evolve, these upcoming series promise to bring fresh adventures, captivating characters, and thrilling Pokémon battles to both new and longtime fans. The Pokémon universe is expanding, and the anticipation for these new anime series is palpable. Get ready to embark on new journeys with your favorite pocket monsters!
Suggested Read: Pokemon Artist Merged Quagsire and Breloom