Dragon Ball holds an indisputable position as one of the most influential series that brought anime to the global stage. Its introduction to the Western audience played a pivotal role in popularizing anime, and it has served as a significant source of inspiration for numerous remarkable shows. However, even devoted Dragon Ball fans can acknowledge that the series has fallen short in terms of animation quality and content. It no longer enjoys the same level of acclaim it once did, and a fresh start through a reboot would be highly beneficial.
During Japan Expo 2023, Chikashi Kubota, the animation director of Dragon Ball Super: Super Heroes, expressed his enthusiasm for a reboot of the series. He firmly believes that by embarking on a new storyline that meticulously addresses the various timelines and inconsistencies, Dragon Ball could regain its former greatness.
There are several compelling reasons why a reboot would be advantageous for the series. Exploring these reasons will shed light on the potential positive outcomes that could be achieved if Toei Animation were to greenlight a reboot.
Dragon Ball why the series could use a reboot
The decline in animation quality has been a major issue plaguing the series, and it was particularly evident in the latest film, which relied heavily on CGI, a departure from the traditional animation style that fans didn't appreciate. This decline in quality was also noticeable in the Z version of the series, further highlighting the need for a reboot to address this aspect.
Another aspect that could greatly benefit from a reboot is the storyline and the anime canon. Currently, the continuity and coherence of the series' storyline are quite messy. Interestingly, the Japanese fanbase seems to be less concerned about the concept of anime canon compared to the Western audience, which places a greater emphasis on it.
However, this inconsistency in the storyline poses significant challenges for new fans who are eager to explore the Dragon Ball series. A reboot would provide the opportunity to resolve these inconsistencies and create a well-crafted plot that can be enjoyed by both existing fans and newcomers alike.
Is Dragon Ball reboot happening
Many fans may argue that changing the plot could potentially upset the fanbase. However, considering that Toei Animation has already introduced anime-original plots in the past, another one wouldn't cause much harm, especially if it means giving the series a fresh start.
The creation of Dragon Ball Z Kai itself was driven by the goal of aligning the anime more closely with Akira Toriyama's original manga. However, even the Kai installment had its share of inconsistencies that were not well-received by fans.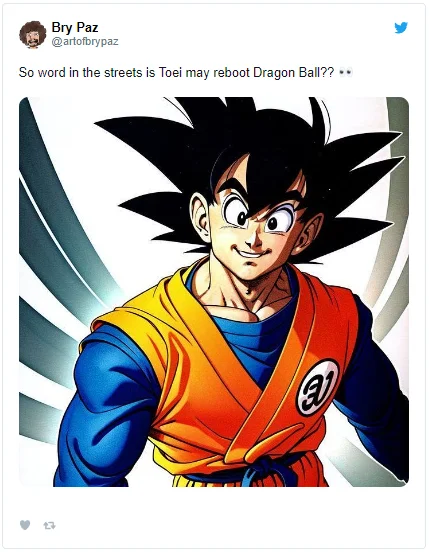 Additionally, the unfortunate passing of key cast members adds another layer of complexity. The voices of Bulma and Joji Yanami, among others, are no longer with us. It's also worth noting that Masako Nozawa, the voice actor for Goku, Bardock, Gohan, and other important characters, is now 86 years old. Given these circumstances, it becomes evident that the series may require a new generation of voice actors, and a reboot would provide the ideal opportunity to introduce them.
A fresh start would greatly benefit the Dragon Ball series. Fans are hopeful that Toei Animation seriously considers and approves a reboot for this iconic Shonen anime series.
Stay tuned for more exciting news on anime and manga as we progress through 2023.
Suggested Read: Demon Slayer season 3 finale disappoints fans