Zom 100 Episode 5 Release Date And Time
Episode 5 of Zom 100: Bucket List of the Dead has been delayed and will now be release date on August 13, 2023. This anime, created by a new studio, found itself in an unprecedented circumstance in the Summer 2023 schedule, becoming the first series to undergo successive delays. As a result, people are speculating about the prospect of additional delays.
The fourth episode has already been delayed on multiple streaming services, including Crunchyroll, Hulu, and Netflix, owing to "production circumstances," with the particular reasons remaining unknown. However, the fifth episode will be postponed this time to make room for a short special titled "100 Things You Need to Prepare to Run Away from Zombies."
The special will air on MBS/TBS associated 28 broadcasting stations worldwide on the scheduled release date of episode 5, at 5:00 p.m. JST. Currently, there is no word on Netflix streaming the special, so overseas fans may be unable to view it.
Zom 100 Episode 5 Release Date And Where To Watch
Following a temporary delay, Zom 100: Bucket List Of The Dead episode 5 will now air on TBS, MBS, and other local networks in Japan on Sunday, August 13th, at 2:00 a.m. PT. Crunchyroll has streaming rights for foreign fans, and the episode will be available on platforms such as Crunchyroll, Netflix, and Hulu. Muse Asia will also upload the attack on its YouTube account, appealing to followers in Southeast Asia other than Japan. Here is the timetable for various locations throughout the world.
Pacific Time: 2:00 AM
Mountain Time: 3:00 AM
Central Time: 4:00 AM
Eastern Time: 5:00 AM
British Time: 10:00 AM
European Time: 11:00 AM
Indian Time: 2:30 PM
Recap Of Episode 4 Zom 100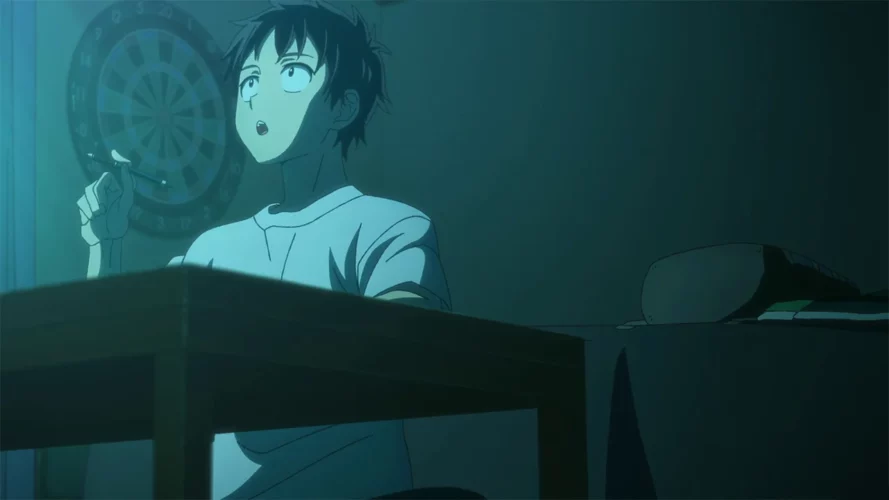 In "Flight Attendant of the Dead," episode 4 of Zom 100: Bucket List of the Dead, Akira and Kencho set out to obtain a big-screen TV for their rooftop campground. Their intentions are derailed when they are stuck in a shopping mall with a group of other survivors, three of whom are female flight attendants. Akira and Kencho use the chance to tick off a bucket list item: 'Wine and dine a flight attendant'. While Akira's love efforts are fruitless, he does strike up a friendship with one of the flight attendants, Yukari. They bond through the difficulties of her ideal work, which frequently causes her much anguish.
Unfortunately, complications develop when one of the survivors conceals a zombie bite and transforms into a zombie, infecting others, including Yukari. Akira and Kencho flee from the mall in a hurry. Kencho seems unfazed, but Akira is plainly shaken by what happened to Yukari. Rather than giving in to melancholy, Akira decides to learn from their chat and adds "remembering his childhood dream" to his bucket list.
Conclusion
Fans are anxiously awaiting the release date of Zom 100 Episode 5 as the anime continues to capture spectators with its distinct combination of humor, action, and zombie apocalypse mayhem. With each episode presenting fresh obstacles and entertaining interactions, fans can anticipate even more laughter and surprises in the next episode. In Zom 100 Episode 5, be ready for another amazing and hilarious journey with Akira and his zombie sidekick!
Suggested Read: Zom 100 Chapter 57 Release Date And Time