DC Universe: Blue Beetle Release Date, Plot, Cast, News & Leaks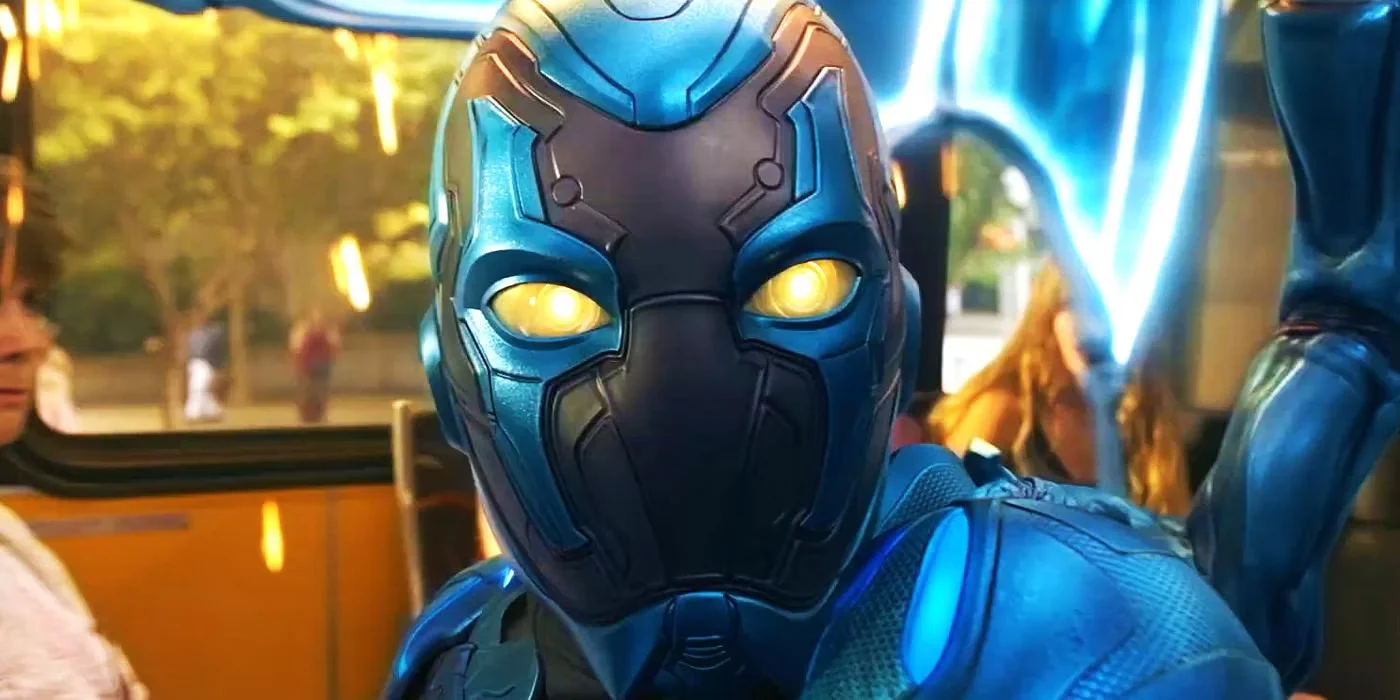 The DC Universe is a thrilling and engaging universe populated by well-known superheroes like Superman, Batman, Wonder Woman, The Flash, and Aquaman. It comprises films, television shows, cartoon series, and video games that feature these characters. The DC Universe provides something for everyone, from spectacular fights and adventures to complicated plots and different interpretations of the characters.
Whether you're viewing "The Dark Knight" or playing "Batman: Arkham," the DC Universe provides a thrilling and immersive experience that has grabbed the hearts of fans all around the world.
Talking about the majorly hyped Blue Beetle. The only concern all the excited fans have right now is Blue Beetle's Release Date. So, we at GamerzGateway, have decided to unfold the aura of mystery!
Blue Beetle – The Hispanic Hero in DC Universe
"Blue Beetle" is an upcoming DC film about a Latino superhero, which is significant because it is the first time DC has made a film on a Latino hero. Jaime Reyes, the main character, is played by Xolo Mariduea from the program "Cobra Kai." Jaime is an adolescent who has exceptional abilities after discovering an alien suit of armor.
Angel Manuel Soto is directing the film, and Gareth Dunnet-Alcocer is writing it. It's part of DC's aim to make additional films for streaming, and another project in the works is "Batgirl."
Plot of Blue Beetle
"Blue Beetle" depicts the narrative of Jaime Reyes (Xolo Mariduea), a recent college graduate who returns home with huge ambitions for his future, according to the official description published by Warner Bros. He soon realizes, however, that things have changed since he left. While looking for his life's purpose, Jaime unexpectedly acquires an ancient alien artifact known as the Scarab, which joins with him and grants him a strong suit of armor. This transforms him into the superhero Blue Beetle, endowing him with tremendous and unpredictable abilities that alter his fate.
According to what has been revealed thus far, the major antagonist of the film is Victoria Kord, played by Sarandon. The scenario appears to be based on a comic book storyline in which Victoria is revealed to be the sister of a former Blue Beetle, Ted Kord. She appears to be upset that the Scarab has selected Jaime as its host and is determined to recapture it as. CEO of Kord Industries. This could also signal the possibility of a cameo appearance by a former Blue Beetle character.
Cast of Blue Beetle
The cast of "Blue Beetle" includes Xolo Mariduea as Jaime Reyes, who appears as both his everyday self and the superhero Blue Beetle. Other cast members include Belissa Escobedo as Milagros Reyes. Jaime's younger sister; Elpidia Carrillo is Rocio Reyes. Jaime's mother; Damían Alcázar as Alberto Reyes, Jaime's father; Adriana Barraza as Nana, Jaime's grandma. Bruna Marquezine as Jenny Kord; George Lopez as Rudy Reyes, Jaime's uncle. Raoul Max Trujillo as Conrad Carapax; Susan Sarandon as Victoria Kord, who replaced Sharon Stone. and Harvey Guillén as Dr. Sanchez.
Release Date of Blue Beetle
Blue Beetle, a widely anticipated film about a Hispanic superhero, will be released in theatres on August 18. This date is notable because it is the first time a major studio picture features a Hispanic superhero as the lead character. The plot revolves around Jaime Reyes. A young guy who gains amazing armored powers after coming into contact with an alien scarab. Along with adjusting to his newfound talents, Jaime begins on a journey to discover why the extraterrestrial Scarab picked him. Angel Manuel Soto envisions the picture as the first of a trilogy and is excited to present this thrilling story to the big screen on August 18.
To Wrap it all Up
The DC Universe is an enthralling realm populated by beloved superheroes and a diverse range of media products. It has caught the hearts of fans all across the world. From movies and TV productions to cartoons and video games. Blue Beetle, an upcoming DC film starring a Latino superhero, has received a lot of attention.
It is the first major studio picture centered on a Hispanic hero. Directed by Angel Manuel Soto and scripted by Gareth Dunnet-Alcocer. The plot revolves around Jaime Reyes, played by Xolo Mariduea, who obtains extraordinary abilities thanks to an alien scarab. Blue Beetle, which will be released on August 18. Promises to be an exciting addition to the DC Universe, presenting a diverse and thrilling superhero adventure.
Suggested Read: Baki Hanma Season 2 New Trailer and The Opening Theme Song