Why is BGMI Payload Removed Again in 2023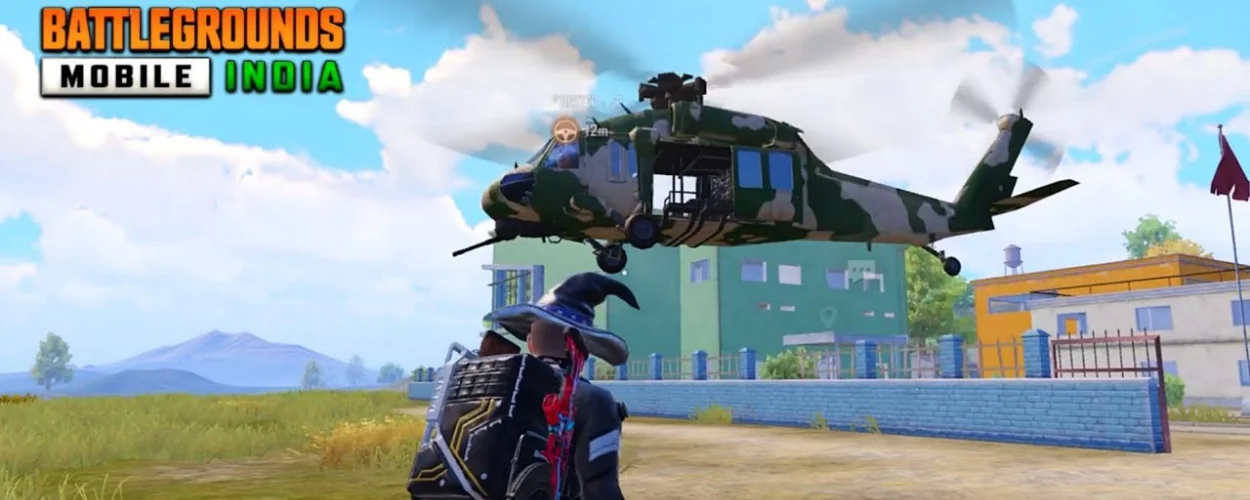 BGMI Payload Removed: Battlegrounds Mobile India (BGMI) features amazing news and fun game modifications. They included new items, such as stylish armour and attire that enhances the appearance of your character. On several maps, there are fresh locations to discover and battle with your buddies. The game is now even more enjoyable to play since they improved how well it functions on your device. All gamers will find BGMI to be more engaging and enjoyable thanks to these changes.
What is Payload in BGMI?
In BGMI, the payload is similar to the standard fight game but cooler. Along with amusing items, it includes powerful weapons. Players can use armoured and flying vehicles in Payload Mode to engage in ground and aerial combat. Bases may be taken, and they can get powerful weapons and stuff from special boxes.
Additionally, if a teammate escapes, they can use a unique tower to resurrect them several times. By selecting "Others" from the list of game types, you may access this mode in the game. It's an enjoyable game mode!
Is BGMI Payload Removed?
On May 29, 2023, Battlegrounds Mobile India (BGMI) saw a surge in popularity. The game's upgrades have included events and tasks that players are enjoying. The BGMI now has Payload Mode returned. This mode enhances the pleasure of the game by introducing powerful weapons, flying vehicles, and robust vehicles.
The Payload Powerhouse Achievement in BGMI
You can obtain a special achievement named "Payload Powerhouse" during a special event in the video game BGMI. Players must complete a few objectives in only one payload game to unlock it.
You need to destroy a vehicle, use a special attack to take out a player, utilise a special tower to revive a teammate, smash a metal door, and beat a player with a vehicle weapon. Players will receive 15 points and six Classic Crate Coupons for completing all of these activities. It resembles a unique prize for completing various tasks in the game.
What is In The Payload Game Mode?
The Recall Tower is vital to BGMI's Payload Mode. Each participant has an ID. The other friends can remove a friend's ID if they are knocked out. They then proceed to the Respawn Tower where they utilise the ID to resurrect their companion. They can assist their pals who were knocked out by doing this repeatedly.
There are unique weapons in Payload Mode that add to the enjoyment of the game. These include the RPG-7, MGL Grenade Launcher, M134 Minigun, and M3E1-A in addition to the M79 Grenade Launcher. Each weapon is potent and unique, thus they have the power to alter the course of conflicts.
Features of Payload in BGMI
In Payload Mode, vehicles have stronger fighting weaponry. Flamethrowers, machine guns, and rocket launchers are added to vehicles including the UAZ, Dacia, Buggy, and the new Pickup. With floaties and propellers, these vehicles can even float on the water. Another recent helicopter has machine guns on it. People inside may safely land using parachutes after shooting from the sky.
Tanks are included in BGMI Payload Removed Mode. Tanks are large automobiles with robust armour and powerful guns. In a tank, four players can fit, and one of them can fire a machine gun. However, if a tank is damaged, it may explode, injuring everyone within. Tanks are tough but sluggish.
The UAV is A brand-new flying object has been introduced. With a remote, players may make it appear and fire missiles. It aids in combat and flies in a certain manner.
The Superweapon crate, there is a unique box in Payload Mode that contains powerful items including M3E1-A, RPGs, decent gear, and powerful weapons. An arrival timer and the location of the package are indicated on the map. Everyone is aware when it's there, and large conflicts break out.
Players in Payload Mode can create their own personal danger zone with an Air Strike Beacon. When a location is marked, jets are sent to bomb it. It's a cool method of attacking foes.
To Wrap it all Up
Battlegrounds Mobile India (BGMI) has added entertaining enhancements to the game, such as fashionable clothing and improved play areas. The game now has a new mode called Payload Mode that includes powerful weapons, flying vehicles, and sturdy vehicles. The Recall Tower aids in rescuing knocked-out companions.
The RPG-7 is one of the unique firearms that adds excitement to conflicts. In this game, there are also formidable tanks and helicopters with weapons. Fun is increased with a flying object called a UAV and a unique box filled with sturdy materials. With an Air Strike Beacon, players may even create their own deadly location. Playing BGMI is made much more fascinating by all of these factors.
Suggested Read: Ranks in BGMI