Dead by Daylight New Update 7.1.0
Dead by Daylight New Update: Dead by Daylight is a terrifying game in which four players attempt to flee from a monstrous monster. The players are average folks who need to fix things in order to escape. However, one player is chosen to be the terrifying monster, and they attempt to capture the others. It's like playing hide-and-seek with a lot of scary moments. The game is playable on a variety of platforms, including computers and game consoles.
Dead by Daylight Chapter 29 The New Update
The community has been buzzing with excitement as Dead By Daylight fans eagerly await the next release in Chapter 29. According to reliable sources such as dvveet and LeaksByDaylight, the impending serial killer is licenced and based on important intellectual property (IP).
One popular theory is the possible inclusion of the Wendigo from the popular game "Until Dawn." This theory stems from a Dead By Daylight spin-off partnership between Behaviour Interactive and Supermassive Games, which appears to imply a link.
There are rumours that the Nun from "The Conjuring" franchise could be another potential killer, which adds to the suspense. Despite conflicting feelings about the original film, fans are excited about the planned sequel, "Nun 2," which will be released this September.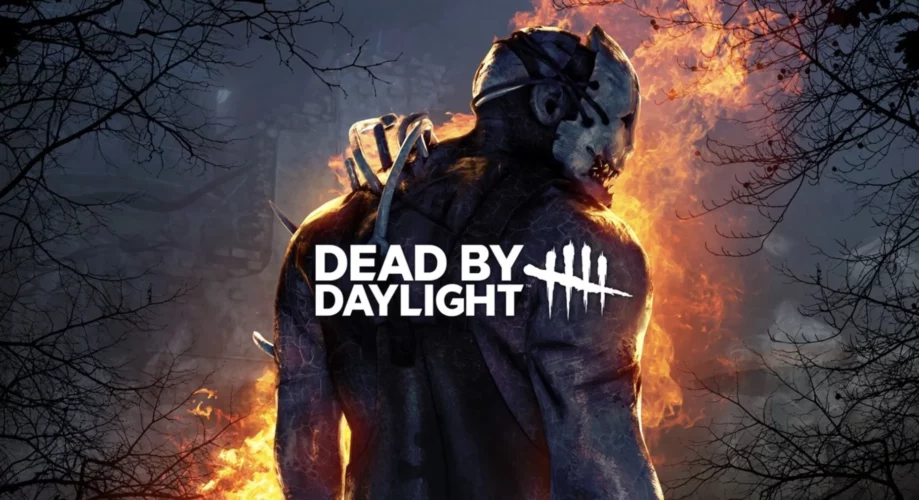 Another intriguing rumour surrounds Art the Clown from "Terrifier," a character with a cult following among horror fans. While a November release was first rumoured, the thought of Art joining the Dead By Daylight lineup remains a tantalising proposition.
Five Night At Freddy's Characters in New Update
Despite these rumours, the idea of Five Nights At Freddy's (FNAF) characters becoming killers persists. Despite conflicting claims, the FNAF movie's planned release in October has reawakened hope among FNAF fans.
The suspense surrounding the identity of the next killer only adds to the Dead By Daylight community's excitement. Players and fans alike are looking forward to the official announcement, hoping that it will be a worthy addition to the game's ever-expanding cast of legendary and deadly characters.
Release Date of The New Update for Dead by Daylight
The release date for Dead By Daylight Chapter 29 and the new killer is August 30th, according to a credible source, Dvveet. Furthermore, the Public Test Build (PTB) for Steam is set to premiere on August 9th. It's possible that a teaser for the new episode may be released between July 30th and August 4th.
Although these dates have not been formally verified, we can be assured that Chapter 29 will be released in August, as confirmed by BeHaviour Interactive's official year 8 roadmap.
According to Dvveet, the annual summer event known as the Scorching BBQ will return on August 3rd and will remain through August 17th. This event promises a variety of fascinating in-game activities and awards.
The Inclusion of Nicolas Cage as Survivor in Dead by Daylight Chapter 29
The next update, dubbed the Nicolas Cage chapter, will be released soon. Hollywood star Nicolas Cage will be entering the game as a new survivor with this update. The upgrade was first made available for testing on PTB servers earlier this month. But it is now ready for general distribution on all platforms later this week.
Along with Nicolas Cage as a new survivor, the update will include a slew of other goodies. There will be bug patches to make the game run more smoothly, perks will be improved, and the entire gaming experience will be enhanced. In addition, an existing killer will be updated to make things even more thrilling.
Exact Time for The Release of The New Update – Dead by Daylight
Excellent news! Behaviour Interactive, the creators of Dead By Daylight. They have officially confirmed that the Nicolas Cage update will be published on Tuesday, July 25th. At 9 a.m. PT, 12 p.m. ET, and 5 p.m. BST, the update will be accessible.
If you want to know the precise release time for your timezone, the Dead By Daylight website has an official countdown. So mark your calendars and get ready to enjoy the new Nicolas Cage update!
Tuesday, July 25th. At 9 a.m. PT, 12 p.m. ET, and 5 p.m. BST
To Wrap it all Up
The Dead By Daylight community is looking forward to Chapter 29, which promises a licenced murderer from a prominent IP. While conjecture points to characters such as the Wendigo from "Until Dawn" or the Nun from "The Conjuring." The true identity remains unknown, adding to the suspense.
According to the official year 8 roadmap, the upgrade is scheduled to come in August. Furthermore, the new version will include Hollywood star Nicolas Cage as a survivor, as well as several bug fixes and enhancements. Fans may expect the official release on numerous platforms later this week.
Suggested Read: Legion Deck in Marvel Snap