Fortnite Announces New Creative Boss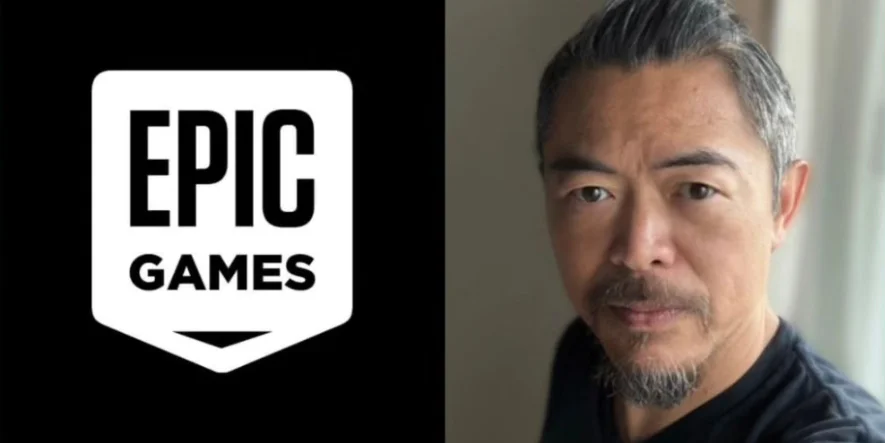 Epic Games has hired someone new to come up with new ideas after Donald Mustard left. Charlie Wen, an experienced professional who has worked on famous games like God of War and projects with Marvel Cinematic Universe, is now the new Creative Boss of Fortnite and knows a lot about the game's storyline. Here's some important information about him.
Epic Games is a well-known gaming company that has been helped by Donald Mustard, a key person in Fortnite who has greatly influenced the company's ideas and direction.
After Donald Mustard left Epic, people were worried about Fortnite's future. But now Epic has found the perfect person to keep making great Fortnite stuff.
Charlie Wen, who is well known for being really good at making video games and movies, has been chosen to be in charge of Fortnite and take over the things that Mustard used to do. Wen has recently become Epic's top creative leader.
Charlie Wen Is The New Creative Boss Of Fortnite And Epic Games CCO
Charlie Wen is a prominent figure within both the video game and film industries, boasting a highly successful career in both realms. Wen is credited with crafting the iconic appearance of Kratos, the primary character in the original God of War video game. He also held a significant role within Marvel Studios.
Wen played a pivotal role at Riot Games, where he led their film department. He contributed to the creation of captivating and dynamic worlds for renowned films like Thor, Iron Man, Captain America, and many more.
On September 11, 2023, Wen took to his official X page to unveil some thrilling news, hinting at an impending journey that has filled him with enthusiasm.
One enthusiastic player eagerly stated, "I'm eagerly anticipating your creative additions."
Another individual chimed in, underscoring, "Please give heed to the desires and suggestions of the gaming community." Furthermore, well-established content creators like SypherPK and SquatingDog also conveyed their excitement, extending a warm welcome to Fortnite's new leader.
"Fantastic! I'm genuinely excited to witness your contributions to Fortnite," Sypher remarked in his comment. SquatingDog offered greetings and expressed delight at the new addition to the community.
Charlie Wen has recently assumed the role of Chief Creative Officer at Epic Games. Enthusiastic Fortnite aficionados are on tenterhooks, eagerly awaiting the visionary plans he has in store for the game's future. Some fans are even speculating about the potential inclusion of characters from Marvel or God of War within the game's universe.
Conclusion
In conclusion, the announcement of a new Creative Boss in Fortnite is a significant development for the game's creative community. With Fortnite's Creative mode continually evolving and expanding, the role of a Creative Boss holds the promise of exciting innovations, fresh challenges, and enhanced opportunities for players to showcase their creativity. As the game continues to be a platform for players to build, share, and enjoy unique experiences. The introduction of a Creative Boss adds a new layer of excitement to the Fortnite universe.
Suggested Read: Fortnite Downtime Today: Update 26.10 + Early Patch Notes