Fortnite Checking For Updates: Errors in Fortnite can be extremely aggravating due of their unpredictability. Imagine you're in the midst of an intense battle or ready to win when the game crashes, leaving you unsatisfied. Sometimes there are issues with the game servers that create slowness or rubber-banding, making it difficult to play well.
What's more aggravating is when the same mistakes occur repeatedly. Even if you try to remedy them, they will return, leaving you feeling useless and removed from the excitement of Fortnite. These mistakes can significantly reduce the enjoyment of gaming.
But don't worry, we've got a lot of fixes for you guys today!
Fortnite Stuck on Checking For Updates
Don't panic if your Fortnite game gets stuck on the "checking for updates" screen; you're not alone. This issue can be aggravating, but because Fortnite is an online game, there is no way to bypass this screen. Even if your internet connection is strong, this issue can occur to anyone and cause delays in gameplay.
It is not your fault if something occurs. Many players are experiencing the same problem as a result of problems with the game's servers or developer updates. These upgrades are necessary to ensure that the game operates smoothly and fairly for all players.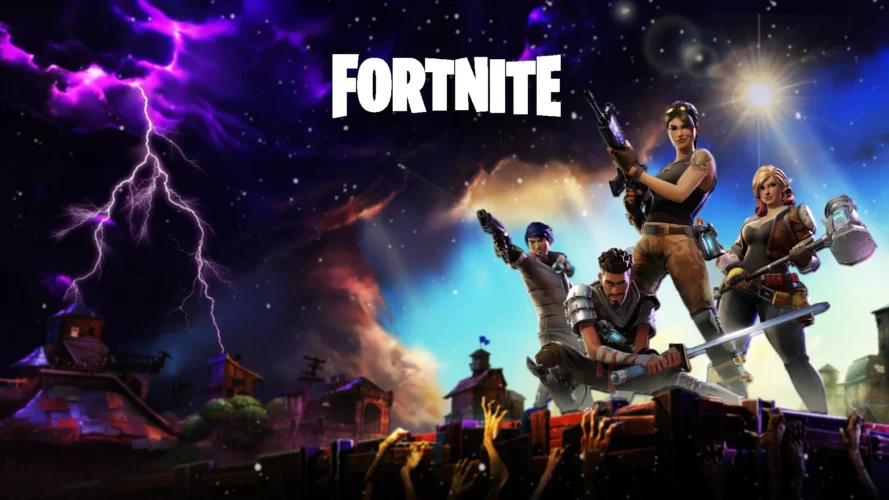 So, if you run into this issue, simply be patient. The developers are trying to resolve the issue, and it will be restored soon. It's a typical problem in online games, and they always do their best to give users the greatest gaming experience possible. Keep going, and you'll be able to enjoy Fortnite again in no time!
How To Fix Fortnite Stuck on Checking For Updates
If Fortnite is stuck on the "Checking for Updates" screen, the game servers are most likely down. If such is the case, your only option will be to wait. To find out if Fortnite is offline, go to Epic Games' server status website. However, if the servers are up and running, here are all of the troubleshooting options.
Check For The Status of Fortnite Servers & Server Updates
If you're a Fortnite player and want to see if others are experiencing the same issue, the simplest option is to visit DownDetector. It displays issue reports and logs for all games. There has been an uptick in complaints of the "Fortnite checking for updates" message becoming stuck on gamers' screens recently.
Another option is to visit FortniteStatus on Twitter to look for known issues. They provide updates on any issues that the game may be experiencing. So, if you're having this difficulty, you can determine whether it's a widespread issue or something that only affects a few players.
Repair The Game Files of Fortnite
If your Fortnite is stuck on updating, it could be due to a corrupted game file. Follow these simple actions to check and correct this: Launch the Epic Games Launcher, navigate to "Library," and then click the three dots next to Fortnite. Select the "Verify" button from the "Manage" menu. Wait for the procedure to finish; this will help guarantee that your game files are in good shape and may remedy the issue.
Checking Your Connection Status (Causing Fortnite Stuck on Updates)
To resolve the checking for updates issue in Fortnite, briefly switch to a different internet connection. Simply switch to your mobile hotspot or a new WiFi connection. This will allow you to bypass the screen that asks you to check for updates. You can return to your selected network connection once you're in the game menu.
To Wrap it all Up
Because of their unpredictability, Fortnite errors, such as the "checking for updates" stuck bug, may be quite aggravating. It's upsetting to experience game crashes or server issues when you're in the thick of a battle or on the cusp of victory. Dealing with frequent issues can also take away the fun of playing Fortnite, leaving players feeling helpless and detached from the game they like.
However, there is some good news! There are several approaches to resolving the "checking for updates" issue and getting back to playing Fortnite. Checking the status of servers on websites like DownDetector or FortniteStatus might assist establish whether the problem is widespread or limited. If the servers are operational, you can attempt to fix the game files by checking them using the Epic Games Launcher.
Suggested Read: Futrama x Fortnite is LIVE!