How to Fix Fortnite Servers Not Responding (August 2023)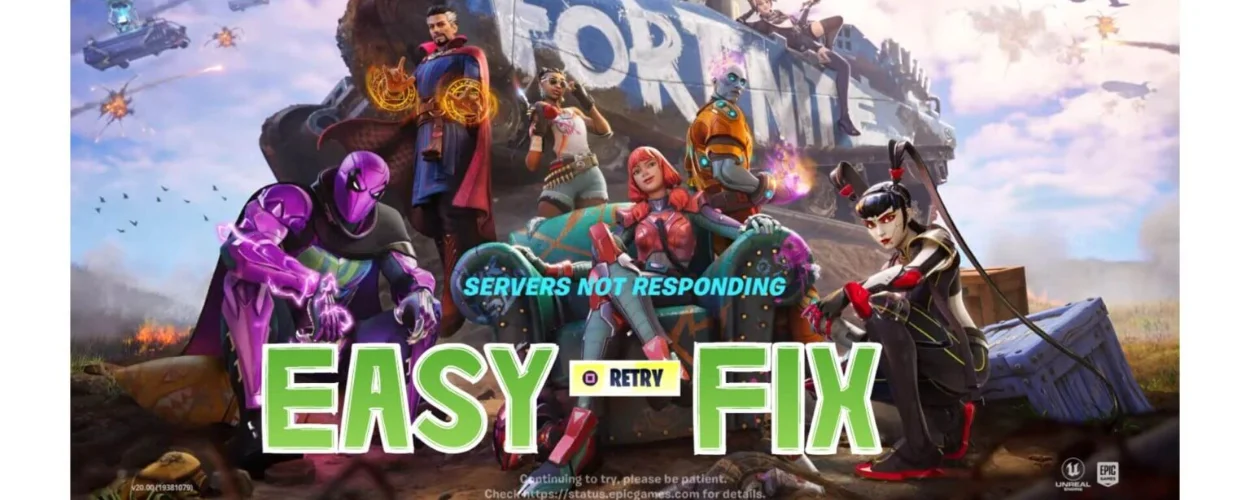 Fortnite Servers Not Responding: The Fortnite game servers often go offline and stop working. This means that people who play games will not be able to play the game using the internet. It happens when the computers that run the game have problems or need to be fixed. This can make players sad because they like to play with their friends.
The game is very big, and lots of people want to play it. It can make the servers stop working. The people who made the game are always trying to make the servers better, but sometimes they have problems.
Are Fortnite Servers Not Responding?
Do you have problems connecting to the Fortnite servers on your PC? There's no reason to worry! It might be really frustrating, but you are not alone in dealing with this problem. Around the globe, a lot of Fortnite gamers have now reported the same issue. The good news is that you should be able to resolve this issue without too much difficulty.
How to Fix Fortnite Servers Not Responding
There are a lot of methods to fix this problem. So let's dive right into it and Fix our Fortnite Servers issue!
Verify The Game Files
Verifying your game files ensures that they are not corrupted. If any files are corrupted, they will be repaired. Your saved progress will be unaffected. Open the Epic Games Launcher, find the game, click the three dots, pick Manage, and then click Verify. It may take some time to go over everything.
Open the Epic Games Launcher.
Look for the game in your Epic Games Library.
Click on the three dots on the right side of the game's name.
Choose Manage.
Click on Verify.
Wait for the check to finish. It might take some time to check all the files.
Check Visual C++
Visual C++ Redistributables are required to get Fortnite to operate. Check that they are installed or repaired. You can get these from a website. Purchase both the x64 and x86 versions.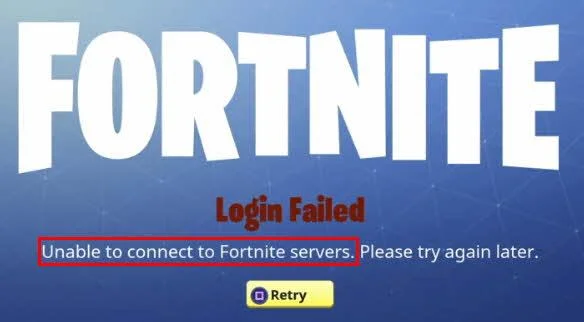 After downloading them, execute the files and select Repair. If you can't find Repair, just complete the standard installation steps. Restart your computer once the repair is complete.
Fortnite Server Maybe Offline
Go to the Epic Games Public Status page. It displays all of their online services and informs you if there are any Fortnite server issues. This website will notify you if the servers are down. If the site's servers are working properly, the problem could be on your end.
You can also check whether the Fortnite Server is Offline or online by going to DownDetector
DirectX 12 may be causing problems
If Fortnite does not work properly with DirectX 12, you can try DirectX 11. Go to the Epic Games Launcher and click on the beginning of your Display Name in the top-right corner. Then, go to Settings and look for Fortnite. Select the Additional Command Line Arguments checkbox and enter d3d11. Restart Fortnite after that. To return to DirectX 12, simply remove the command or uncheck the box.
When will Fortnite Servers be Back Up?
When Fortnite servers are down, it's usually because they're being upgraded or repaired. It can be aggravating, but these issues are usually resolved within a few hours. Waiting can be aggravating, but sometimes you just have to be patient while they solve the problem.
Have a quick little nap; by the time you're up, Fortnite servers will be back up! It does not take much time—not more than 2 or 3 hours at maximum.
To Wrap it all Up
Basically, Fortnite servers stoped working in August 2023, the most probable reason would be updates or maintenance. This can lead to an error where the game cannot be loaded or the server does not respond. The game is very popular, which makes the servers very busy. However, the developers are trying to fix this problem. You can try to fix any problems by double-checking your game files, making sure you have all the necessary Visual C++ software, or looking at Epic Games' Public Status page for assistance. If DirectX 12 isn't working well, try using DirectX 11 instead. Server outages can be bothersome, but they are typically fixed in a few hours. Wait, take a rest, and you will be able to play Fortnite again soon.
Suggested Read: Failed to Load Supervised Settings in Fortnite Error Fix