Free Games for Kids: Video games can be enjoyable and educational for children. But it's also critical to take breaks and do other things. You can think and solve problems while playing video games. You can also be imaginative and creative. Playing games with your friends can teach you how to communicate and collaborate.
Some games even teach science and mathematics. Your parents should keep an eye on what games you play to ensure that they are safe. Playing video games is fun, but trying new things is even better.
Best Free Games for Kids
Even though most games today are designed for older kids and adults. However, there are still many games designed for children and people who feel young on the inside. Recently, game developers have created more games that are appropriate for children. Consider purchasing these games if you want your children to have fun with games when they are not busy.
These games can be played on a variety of devices and will keep your children entertained for a long time. If you enjoy playing games, some of these games allow you to play with others, so you can enjoy them with your children. These are the top games for kids in 2023.
Top 5 Best Free Games for Kids in 2023
Fall Guys
Fall Guys is one of those games that kids can enjoy playing together. It's not a fighting game with weapons, so it's not aggressive. Fall Guys is a simple game that children enjoy. What's more, guess what? You are not required to pay for it! In the game, you must complete obstacle courses known as "Shows." The goal is to be the last person standing. In one game, up to 60 children can participate.
They keep adding new shows to keep things interesting. In Fall Guys, you control cute characters that you can customise with different skin colours, patterns, and colours. Some of these are based on well-known characters such as SpongeBob SquarePants and Encanto. What's more, guess what? You and your children can play this game on various gaming devices. It's a great way for friends to get together and have a good time.
Garageband
On an Apple device, you can create and edit music with Garageband. According to Apple, it's like having your own music studio. You can use it by dragging and dropping items. Garageband allows people of all ages to create music. It's great for kids, but adults enjoy it as well, which is why we included it on our list of kid-friendly activities.
You can connect a real guitar or keyboard or use the app's instruments. Loops can be useful if you're new to making music. In Garageband, you can use various loops, such as classical music and different drum rhythms.
Masha and The Bear
The Masha and the Bear game is based on the old Russian television show of the same name. Around 302,892 people have downloaded it. This game is great for learning and can be played on your phone or tablet. On Google Play, you can find two different educational games. Kids aged 2 to 9 can have a great time while learning a lot. The game is simple to play and visually appealing. Many people like and enjoy these learning games on Google Play.
Khan Academy Kids
Khan Academy Kids is an app that uses fun games and stories to teach young children. It contains materials to assist with reading, math, and language. What's really cool about it is that it adapts the games to what each child needs to learn. What's more, guess what? The app is designed to be extremely entertaining so that children can learn while having fun. It's a fantastic app for both learning and having fun!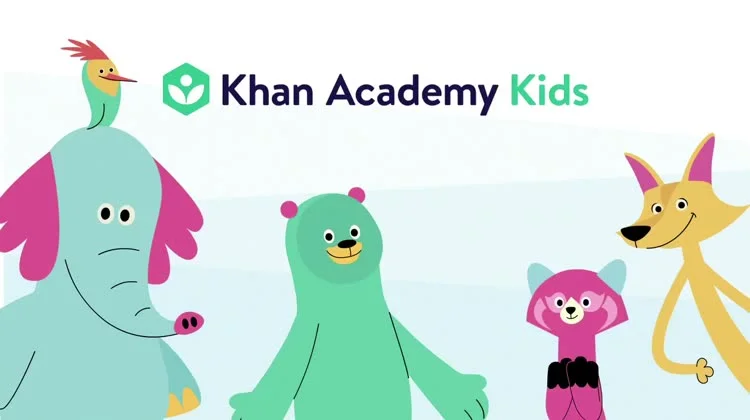 Stack The States 2
With the entertaining game Stack the States 2, you can learn everything there is to know about the 50 states. It's similar to playing a game in which you collect states by answering questions about them. To complete levels and obtain more states, you must stack them. The new version includes more questions as well as a really cool 3D map.
To Wrap it all Up
In 2023, there are cool and free games designed specifically for children. Playing video games can be entertaining as well as educational. But keep in mind that games should not be your only source of entertainment. Games can improve your thinking, help you be more creative, help you work in groups, and even help you with science and maths.
Parents should assist in game selection. Even though many games are designed for adults, there are some designed specifically for children. These games are great for passing the time and work on a variety of devices. Fall Guys is a game in which you complete exciting challenges. Garageband allows you to create music. Masha and the Bear is an educational game. On Khan Academy Kids, you can also learn through games and stories.
Suggested Read: Tyler Reddick in Rocket League on Toyota Camry!