Genshin Impact Leaks Model of upcoming Character Wriothesley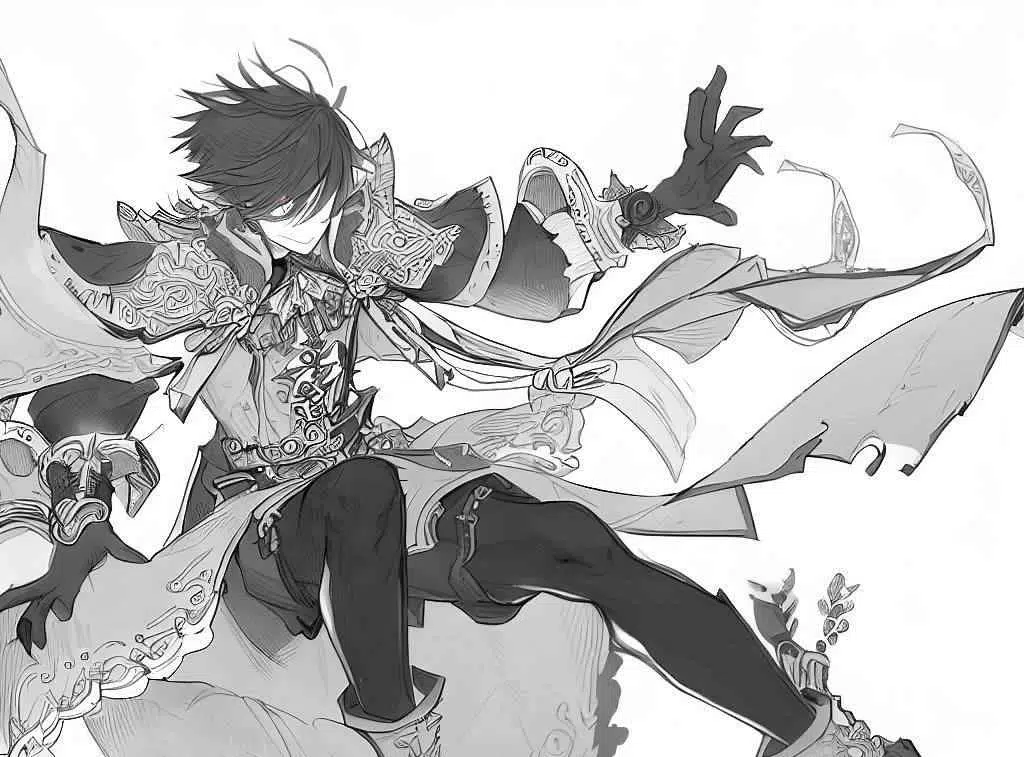 A new Genshin Impact leak has disclosed further details on an upcoming character known as Wriothesley, who has been the subject of various rumors over the course of the past few months. After the events of the whole Sumeru arc have been resolved, players will soon have the opportunity to investigate a new significant location, which has been identified as Fontaine.
Since the introduction of Genshin Impact in the year 2020, HoYoverse has consistently adhered to the same pattern of introducing one major area each year. If the developers stick to their typical update schedule, players may anticipate Fontaine to come around the middle of August. Because players can always expect new areas to offer a large number of new characters, the introduction of a new big update is the most anticipated event for many gamers.
Genshin Impact upcoming Character Wriothesley
Wriothesley, an upcoming character whose model was recently posted on the famous Genshin Impact Leaks subreddit, is set to join the cast in the coming months. His precise release date is unknown, but given that HoYoverse has not announced any new characters in the previous several weeks, it is reasonable to conclude that he will not be included in Version 3.8. Wriothesley's model has been leaked, and many gamers are drawing comparisons to Sampo Koski from Honkai: Star Rail, the second-most-played game in the HoYoverse franchise. Genshin Impact's roster, including several playable characters, draws heavily on the Honkai canon.
Despite recent rumors suggesting Wriothesley is a Cryo user in Genshin Impact, many fans believe he may be a new Pyro character based on the upcoming model. Players are crossing their fingers that he will be a new five-star character, despite the fact that not much is known about his rarity. A recent leak showed 10 new characters for Genshin Impact, including Fontaine, however, it did not include Wriothesley.
His name has been cited by numerous trustworthy leakers, therefore there is a good probability he will enter the roster before most of these characters. He is rumored to be one of the three main characters in the next Fontaine update, and fans are excited about the prospect. According to the most recent rumors, one five-star and two four-star characters will be added to the roster in Genshin Impact version 4.0, much like in the first Sumeru update.
Lyney and Lynette are two such characters that were introduced in a 2020 story trailer. It seems that Lyney will be a new five-star user of Pyro, while Lynette will be a less rare four-star user.
Conclusion
Excitement is brewing among Genshin Impact players as leaks surface revealing the model of the upcoming character, Wriothesley. In this article, we have examined the leaked information and discussed the potential implications and role of this new character in the game. The leaked model of Wriothesley has sparked discussions and theories among fans, eager to uncover the mysteries surrounding this enigmatic addition to the Genshin Impact roster. As players eagerly await the official release of Wriothesley, the leak has heightened anticipation and curiosity for what this character will bring to the immersive world of Teyvat.
Suggested Read: