How To Download Mortal Kombat 1 Beta & Get Beta Codes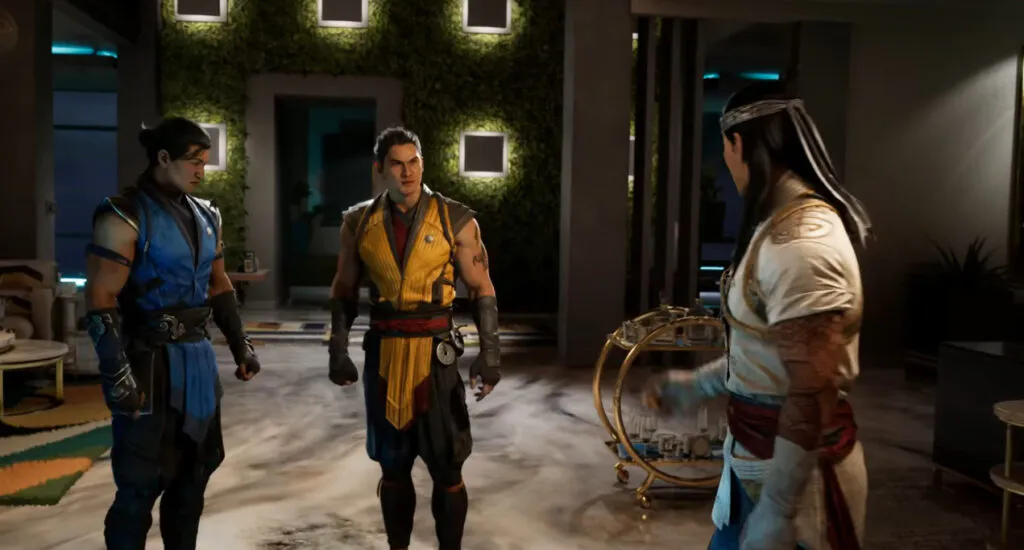 As the Mortal Kombat 1 beta weekend draws near, NetherRealm Studios has unveiled a bonus; Xbox Series X|S players will have the privilege of accessing the beta for three days, while PlayStation 5 fans will need to wait until August 18th for their chance to download. This article will provide insights on how to download Mortal Kombat 1 Beta and acquire Beta Codes, along with the options to buy the game at the cheapest rates with a VPN. Be the first one!
Furthermore, it's worth mentioning that even though players using the Xbox Series X|S have the advantage of accessing the beta version, they won't be able to start playing it until August 18th. It would be wise to make sure you have storage space for installation before that date.
How to Pre-Order Mortal Kombat 1 at Cheapest Price
Mortal Kombat 1 has gained popularity as a fighting game. If you're interested in purchasing it, there's a way to potentially save some money by utilizing a VPN. The game price can differ significantly based on your location. By employing a VPN you can manipulate your presence to mimic being, in another country that offers the game at an affordable rate.
Quick Steps to Buy Mortal Kombat 1 at Cheapest Price from Anywhere
Select a Reliable VPN [We Recommend ExpressVPN as they guarantee zero latency while gaming]

Download and Install ExpressVPN

Connect to a server in Argentina

Get "Mortal Kombat 1" for the Cheapest Price from anywhere.
NOTE: These prices are for STEAM. Presently, Mortal Kombat 1 is about to be released on September 14, 2023. The exciting news is that the game is available for pre-order at $31.42 in Argentina, which is currently the cheapest compared to other regions, where the prices are up to $99.31.
How do I set up Mortal Kombat 1 with a VPN?
If you utilize ExpressVPN you have the opportunity to connect to a server, in a country where Mortal Kombat is cheapest (i.e Argentina) and make your purchase from there. This not enables you to save some money but also grants you access to the security and privacy benefits provided by ExpressVPN including encrypting your internet traffic and concealing your IP address.
Setting up ExpressVPN and saving money on Mortal Kombat 1 is a breeze. Just download and install the ExpressVPN app choose a server, in your country. You're good to go. In no time you'll be able to purchase Mortal Kombat 1 at a discounted price.
| | | |
| --- | --- | --- |
| Countries | Price | Converted Price ($) |
| USA | $69.99 | – |
| Argentina | ARS$ 10999,00 | $31.42 |
| Australia | A$ 99.95 | $64.00 |
| Canada | CDN$ 89.99 | $66.36 |
| France | 69,99€ | $76.08 |
| India | ₹ 4499 | $54.07 |
| Brazil | R$ 279,90 | $56.22 |
| UAE | 259.00 AED | $70.51 |
| Mexico | Mex$ 999.00 | $58.55 |
| UK | £59.99 | $76.44 |
We can clearly see that Mortal Kombat 1 is cheapest in Argentina, so getting Mortal Kombat 1 with ExpressVPN would not be much of an issue.
How To Download Mortal Kombat 1 Beta
The Mortal Kombat 1 Beta is now available to download for pre-orderers on PlayStation 5 and Xbox Series X|S. The beta will be available to play from August 18 to 21, 2023.
To download the beta, you will need to:
Go to the PlayStation Store or Xbox Marketplace.
Search for "Mortal Kombat 1 Beta".
Click on the Mortal Kombat 1 Beta tile.
Click on "Download".
The beta version of Mortal Kombat 1 will have a file size of 8GB. Once the download finishes you can launch the beta. Begin playing. This beta is exclusive allowing only a select number of players to participate. Keep in mind that it's still a work, in progress so there might be some bugs or glitches.
How to Get Mortal Kombat 1 Beta Codes
By pre-ordering Mortal Kombat 1 on either the PS5 or Xbox Series X|S, you will receive a beta code that grants access to the game's beta version. This beta phase will run from 8 am PT, 11 am ET, 4 pm BST, 5 pm CEST on August 18, 2023, until Monday, August 21, 2023.
The option to pre-order Mortal Kombat 1 is now active, and you can secure your copy below. During the beta period, players can assume the roles of characters such as Liu Kang, Kenshi, Sub-Zero, Kitana, Johnny Cage, and Li Mei. Additionally, notable characters like Sonya, Jax, Kano, and Frost are available as Kameo Fighters. The beta version also offers the chance to battle on The Teahouse and Johnny Cage's mansion, both during the day and at night.
Here is a 6-digit beta code for you: 102469. You can try using it to redeem access to the Mortal Kombat 1 Beta. Lets hope no one else has used it.
If you have a beta code, you can redeem it by following these steps:
Go to account.wbgames.com.
Log in to your WB Games account if you are an existing account holder, otherwise register a free account.
Once you have logged in, click Playtests in the menu, or go to account.wbgames.com/betas.
Enter your beta code in the text field and click Redeem.
After redeeming your beta code you can easily download the Mortal Kombat 1 Beta, from either the PlayStation Store or Xbox Marketplace.
Please note that beta codes are limited and may not be available for everyone. If you are unable to get a beta code, you can still try to get into the beta by signing up for the waiting list.
Suggested Read: Mortal Kombat Female Characters Complete List