Where to Find Rams Head: RDR2 – Locations & Tips Guide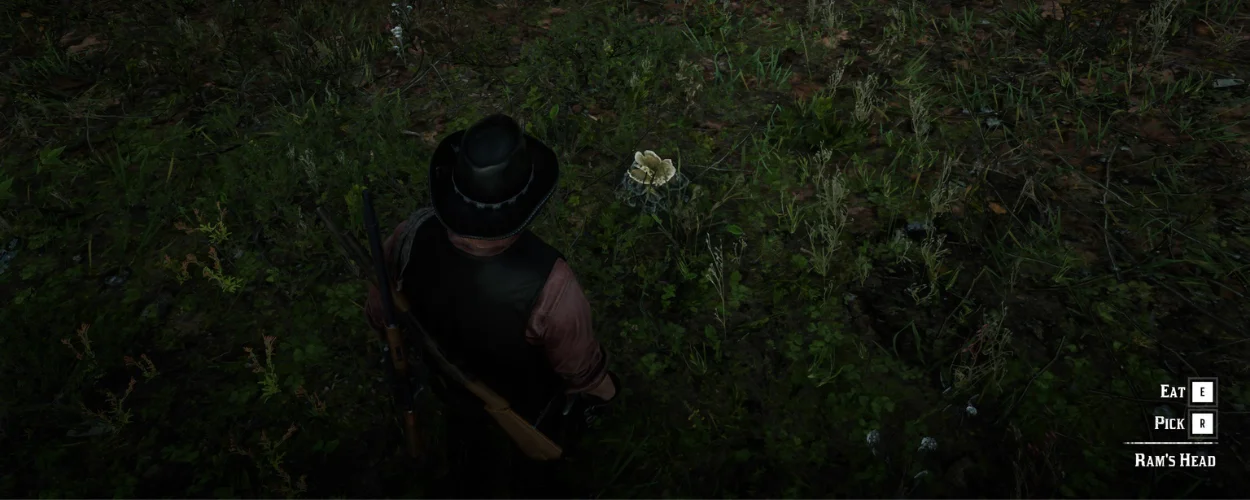 Rams Head RDR2: Red Dead Redemption 2 immerses players in a massive and immersive open world set on the American frontier in the late nineteenth century. The game's world is vast and dynamic, showcasing many landscapes, climates, and ecosystems. Players can explore a richly detailed world filled with beautiful natural beauty and unique fauna, from bustling towns and cities to vast wilderness areas.
RDR2's landscape comprises towering mountains, lush forests, dry deserts, twisting rivers, and vast plains, each with its own distinct atmosphere and obstacles. The game's compelling and immersive experience is further enhanced by the changing weather patterns, day-night cycle, and realistic environmental effects.
Rams Head in RDR2 (Red Dead Redemption 2)
Ram's Head is one of several beneficial plants found and obtained by players in Red Dead Redemption 2. Knowing where to find Ram's Head will be essential to aspiring outlaws and herbalists, whether you're wanting to sell it in the main campaign or just get your hands on it for daily tasks in Red Dead Online.
Appearance of Rams Head in RDR2
Ram's Head is a fungus that is easily identified by its clustered structure. It grows along the base of tree trunks in woodlands and forests in Red Dead Redemption 2's West Elizabeth and Ambarino zones. This particular mushroom performs several functions in the game. It can be used as Herbivore Bait to attract animals or consumed by the player to replenish their Health Core, allowing them to remain healthy and resilient.
Locations of Rams Head in RDR2
If you've been playing Red Dead Redemption 2 and exploring its universe, you may have come across Ram's Head, but it's acceptable if you don't recall precisely where. There are so many herbs and objects to find in the game that it's easy to lose track of where they are on the map.
Location # 1 – West Elizabeth: Strawberry
West Elizabeth is enormous. We had to create separate maps for them to ensure that all of the places were displayed. Strawberry is up first. After the main storyline, you're undoubtedly fairly familiar with this location.
Strawberry is served by three Ram's Head restaurants. The nearest is just north of the city and a little further into the mountains. If that doesn't work, look for others off the road further south.
Location # 2 – Ambarino: Cumberland Forest
Although the game implies that Ram's Head can be discovered in Ambarino, it is actually relatively rare there. Cumberland Forest, on the other hand, has a small cluster of Ram's Head mushrooms.
You may come across three separate patches of these mushrooms near the roads if you explore the forest. You can readily notice them if you use your Eagle Eye skill, which allows you to see critical features and objects more clearly. Using this skill will help you find the Ram's Head mushrooms in Cumberland Forest and add them to your collection.
Location # 3 – Annesburg
There are five more Ram's Head mushroom clusters in Annesburg, the most of which may be found north of Brandywine Drop. The first two batches are in the far north, towards the map's boundary. Follow the river north, beyond the railroad tracks, to discover them.
A third cluster of Ram's Head mushrooms may be found immediately north of the location and somewhat east of the river, towards the centre of Brandywine Drop.
The other two clusters are further south, near Roanoke Valley. A cougar will be shown by an animal indication on your map. The mushrooms are close to this point.
The final destination is a little further up the road. Follow the route for a while, then turn north into the woods to uncover the final bunch of Ram's Head mushrooms.
To Wrap it all Up
Rams Head is a useful plant that may be found throughout the game. Especially in the West Elizabeth and Ambarino regions. Its clustered form makes it immediately identifiable, and it serves a variety of functions. Including enticing animals with Herbivore Bait and restoring the player's Health Core.
Finding Rams Head can be difficult, but knowing where to look, can be easy. For instance Strawberry, Cumberland Forest, and Annesburg, can help players acquire these valuable mushrooms. Exploring RDR2's rich and ever-changing landscape is essential for discovering hidden gems and resources.
Suggested Read: Ancient Tomahawk in RDR2