Red Dead Redemption Remake – Rumors, Leaks & New Info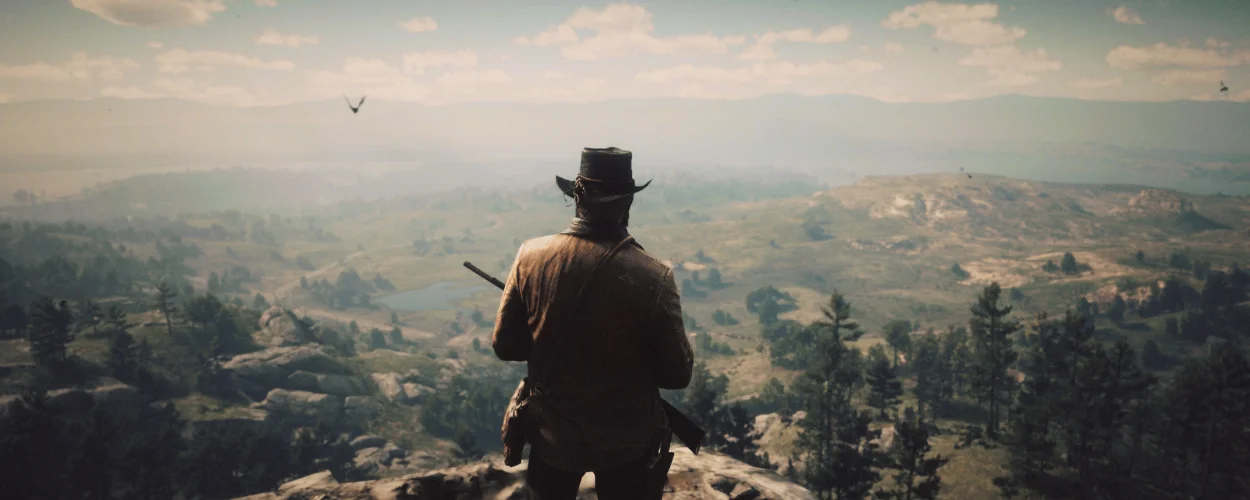 Red Dead Redemption Remake: In 2010, the gaming world was taken up by the iconic video game Red Dead Redemption. The renowned Grand Theft Auto series' iconic creators, Rockstar Games, produced this open-world action-adventure game. The vast landscapes of the American Old West were fully portrayed for the gamers.
Players journeyed through the frontier as John Marston, the game's main character, engaging in gripping storytelling, bloody gunfights, and exhilarating horseback rides. With its richly detailed environments, immersive world, and suspenseful tale, Red Dead Redemption quickly rose to the status of a beloved and iconic game. Its position in gaming history was permanently cemented.
Red Dead Redemption Remake – 2023
To be honest, we've previously heard rumours of a Red Dead Redemption reboot. An unidentified developer published information regarding the remake in February 2021. They stated that the game's creator, Rockstar, intends to release the Red Dead Redemption remake before GTA VI, in October 2023. There have since been reports that GTA 6 will not be published until 2025.
Another leaker stated that Rockstar intends to release a "remastered" version of GTA IV and Red Dead Redemption in 2023 to keep fans happy until GTA VI is released. Remember, these are merely rumours, so we'll have to wait for Rockstar to make an official announcement.
Claims of The New Red Dead Redemption Remake
According to Rockstar Magazine, a remake of Red Dead Redemption, a game released in 2010, is in the works. The information was discovered by Reddit, and Rockstar Magazine has a history of covering Rockstar news. The facts, though, are in a French-language video, so you may need a French-to-English dictionary to comprehend it. According to the source, the remaster would be a visual enhancement rather than a complete remake like the impending GTA remastered trilogy. According to the same story, GTA 6, another highly anticipated game, has suffered development issues since the departure of one of the studio's founders. Several facts about GTA 6 have surfaced in the industry over the last two years, but they have yet to be confirmed.
Insider Leaks for The Remake of Red Dead Redemption
In 2022, a source named Tez2 disclosed that Rockstar was working on a Red Dead Redemption remake. However, the project was reportedly cancelled due to the poor reaction of the Grand Theft Auto Trilogy remasters in November 2021. This leak verified the existence of a Red Dead Redemption remaster but also stated its cancellation, leaving fans curious.
Rockstar declined to comment on the leaks, but more recent leaks have appeared, such as the Game Rating and Administration Committee of Korea releasing a new rating on its website, implying that a Red Dead Redemption remaster will be released soon.
The Remake of Red Dead Redemption Leaked on a Podcast?
Over the weekend, talk about the Red Dead Redemption remake increased. Colin Moriarty, a seasoned professional and former editor of IGN. On the Sacred Symbols podcast, he disclosed that he has learned from a reliable source that the remaster is unquestionably real and has reached an advanced level of production.
Moriarty even hinted that a Red Dead Redemption remake announcement would happen in August. That is a pretty intriguing claim. Although we should treat this claim with caution, it has generated interest among gamers. If any official announcements are made in the upcoming months, we'll have to wait and see.
To Wrap it all Up
When it was released in 2010, Red Dead Redemption, a popular and iconic video game, enthralled players. Numerous rumors have been sparked by the potential for a remake throughout the years. Leaks have been made, including claims about its existence and a potential release date.
A reboot of the game has been alluded to both Rockstar Magazine and insider sources, despite the lack of information. Conjecture has grown as a result of recent leaks, including a video from Rockstar Magazine. Industry veteran Colin Moriarty's comments on the Sacred Symbols podcast. The intriguing potential of a Red Dead Redemption reboot in the near future is awaiting formal confirmation from developers.
Suggested Read: M1899 Pistol in RDR2