What Is Suped Up Resurgence Warzone 2?
Suped Up Resurgence Warzone 2: Hello and welcome to Warzone 2! Prepare to have a good time with exciting game modes that push the action to new heights. Participate in enormous Rumble Royale combat, Vehicular Mayhem with armoured vehicles, Infection Mode, Arcade Mayhem, or Supply Chain mode to test your resource management skills. It's an action-packed journey unlike any other! Prepare your gear, form a team, and let the fun begin!
What Is Suped Up Resurgence Warzone 2
Resurgence is a new game mode in Warzone 2! It is based on Ashika Island and features numerous exciting locations to explore. Resurgence is a scaled-down version of the Battle Royale gameplay. The maps are smaller, and you can respawn if you die, making the games faster and more enjoyable to play. Resurgence is therefore ideal if you have little time or want faster matches. It was released on February 15, 2023, alongside Season 2 of Warzone 2. Get ready for some high-octane fun!
Super Resurgence Game Mode Explained
The gameplay in Resurgence is faster and more action-packed than in the ordinary battle royale mode. Players still descend into a smaller map and fight each other, but this time respawns are permitted. When a player dies, they can be revived if their teammates survive a countdown. The countdown begins at 25 seconds and increases with each subsequent fatality, making it more difficult to survive against other teams.
Players can aim to get kills to shorten the clock. The timer is reduced with each elimination. If the entire team is eliminated while the countdown is still running, the game ends and a new match begins. So, the key to Resurgence is to keep fighting, assisting teammates, and trying to stay alive as long as possible.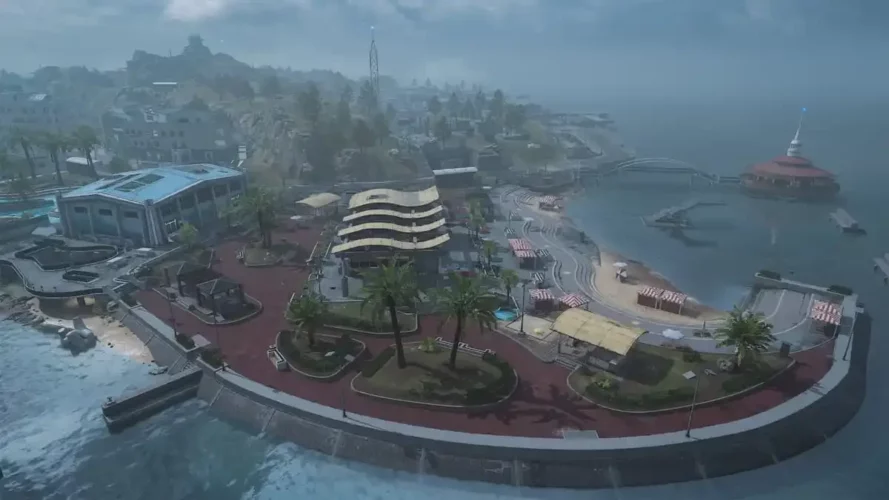 How to Play Suped Up Resurgence in Warzone 2?
To stay ahead in Resurgence, a faster game style than ordinary Battle Royale, you must be highly mobile and have quick reactions. As previously stated, Resurgence includes a unique rule that allows your Squad to continue respawning as long as one or more teammates are still alive.
Here are some pointers to help you succeed in Resurgence in Warzone 2.0.
When players are downed, they enter Spectator Mode with a timer before they can redeploy. Teammates who are still alive should complete Contracts as they reduce the respawn timer for squadmates.
Score Events also shorten the respawn timer. So try to achieve as many as possible if a teammate is out of the game.
Eliminating enemies reveals other members of their squad briefly. So stay alert after getting a kill to spot any other nearby enemies trying to surprise you.
Weapons found as ground loot in Resurgence come with attachments, so it's always a good idea to pick them up, especially early in the game, instead of waiting for a specific loadout.
Vehicles can make or break a Resurgence match. They assist you in pursuing other squads and swiftly escaping the oncoming gas, allowing you more time to concentrate on eliminating other teams with less mobility.
Because respawns are enabled, you can be more aggressive and risky. Utilise your equipment and grenades whenever possible. Expect your opponents to be just as active, so construct traps or block specific passageways to wipe out entire squads if luck is on your side.
By following these tips, you will boost your chances of winning Resurgence mode!
The Ashika Island & Resurgence in Warzone 2
Ashika Island is an extraordinary pleasure for players exploring Warzone's Resurgence mode. This brand-new island is brimming with excitement, with a wealth of varied Points of Interest (POIs) to visit, each presenting unique challenges and chances to explore.
As you fall from the sky, adrenaline rushes through your veins as you realise that every POI has the potential to become a battleground or a safe haven. Ashika Island promises a stimulating and dynamic experience for all players, with bustling urban centres filled with skyscrapers and winding lanes, lush forests overflowing with secret vantage spots, and even sun-kissed beaches excellent for ambushes or strategic getaways.
To Wrap it all Up
With its unique game options, Warzone 2 provides a thrilling and diversified gaming experience. Players can enjoy the game in a variety of ways, from the fierce Rumble Royale matches to the action-packed Vehicular Mayhem and the thrilling Infection Mode. Resurgence, a new game mode based on Ashika Island, adds a new level of excitement by offering a speedier and more approachable version of the classic Battle Royale.
Resurgence requires rapid reflexes and adaptation, with infinite respawns for teams and unique gameplay features. The island's multiple POIs offer possibilities for exploration and strategic gameplay, making each match unique and exciting. So, get ready for an adrenaline rush, organise a team, and enter into the action-packed world of Warzone 2!
Suggested Read: Warzone 2 Travis Rilea Error FIX