Top 5 Minecraft Medieval House in 2023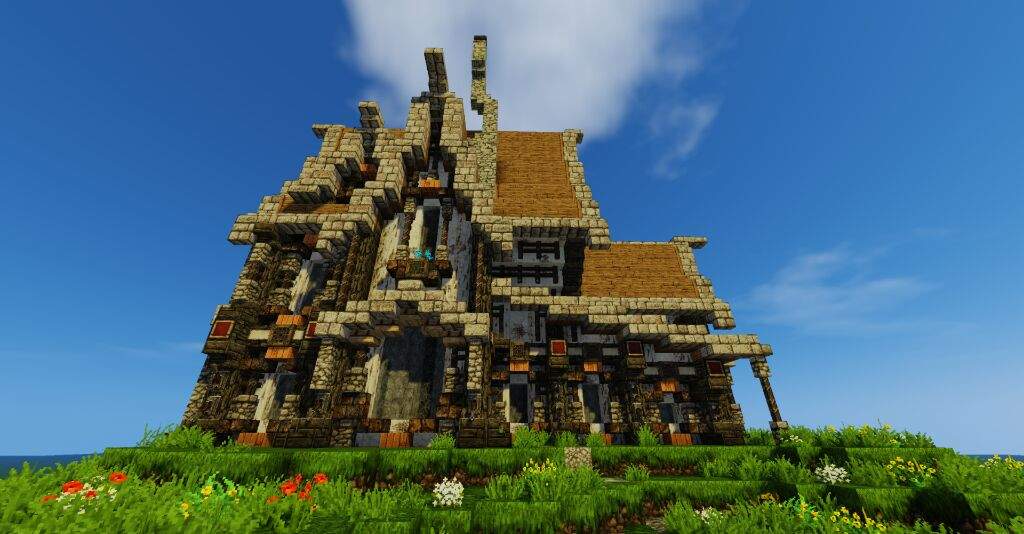 Minecraft Medieval House; Mediaeval architecture in Minecraft has a history almost as ancient as the game itself, and each new update offers new creations inspired by the Middle Ages by the community.
When it comes to choosing an aesthetic for settlements in Minecraft, one of the most apparent options is mediaeval. With the variety of blocks available in Minecraft and their relative ease of gathering, a mediaeval theme is the greatest suit for the game's design. It can be difficult to come up with a variety of house designs, and novice gamers, in particular, will be seeking for house designs that are more than pointy boxes of wood and stone. Fortunately, the Minecraft community is large and inviting, with lots of new ideas for gamers to draw inspiration from.
The community has returned to give a plethora of mediaeval dwellings. These designs range from simple to very complicated, and they make use of a variety of block kinds to achieve their optimum aesthetic. Players can either completely duplicate these designs or utilise them as inspiration for their own unique creations.
Minecraft Medieval House List of 2023 Designs
1. Medieval Manor House
This Minecraft home is a mix of a castle and a mediaeval manor. The stone brick work is most visible in the central tower construction, with deepslate bricks used for the roof. The remainder of the structure is made of spruce wood and regular oak, and the interior is spacious enough to accommodate players' survival needs and decorations.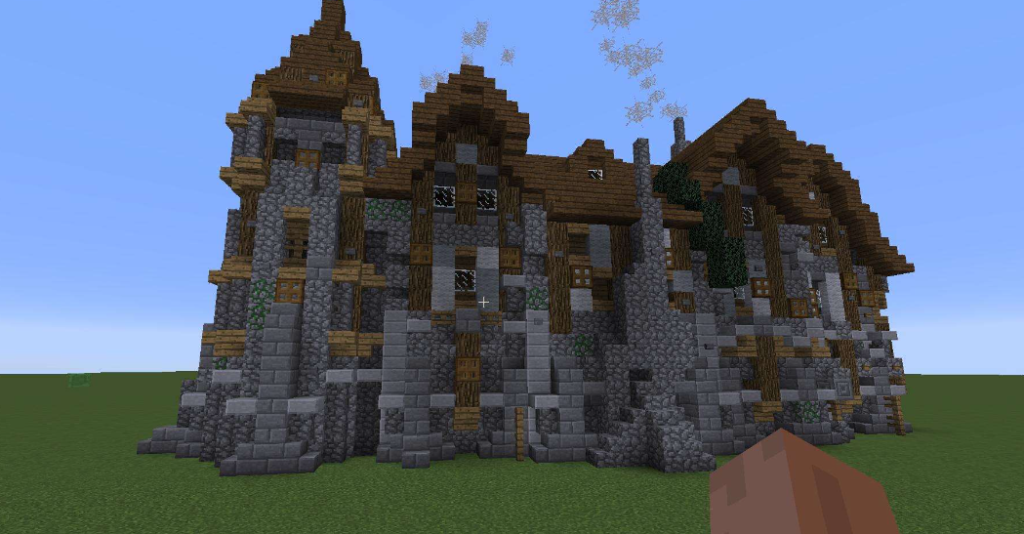 Outside hitches allow players to keep their trusty horse tied off and nearby so that they can wander about their environment at their leisure.
2. Mountainside Castle Home
After the big Caves & Cliffs update, mountains have become considerably more prevalent in Minecraft. As a result, mountain-themed buildings have been increasingly popular in recent months.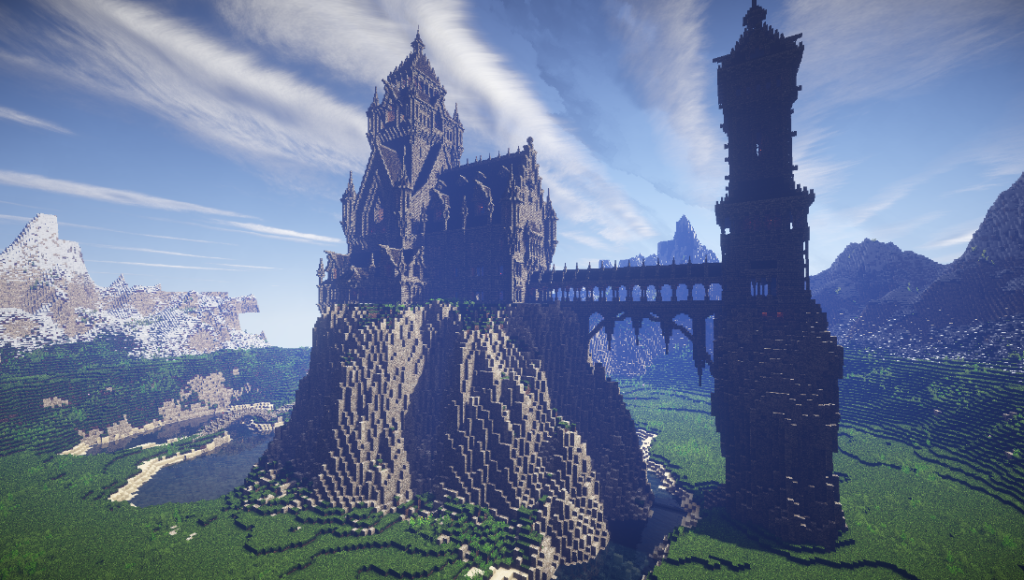 BigTonyMC used a variety of stone and deepslate bricks to create this cosy castle stuck into a mountain. The house itself is rather large, and its proximity to a mountain allows for a surprising amount of extension for anyone willing to do a little digging.
Given that players will need a lot of stone to complete this project, hollowing out the side of a mountain will be a means to an end.
3. Well Underway
Wells, although being very basic items, may be challenging to make appear attractive, as seen by the wells in Minecraft's NPC settlements. This is due to a number of factors. One, wells are often spherical, which Minecraft can not support. Second, they're incredibly little, and getting any type of detail in such a small building is difficult.
This design makes the most of a 3 × 3 grid by including a wide range of tiny and thin blocks. The stone brick surrounding the base is the sole full block in the whole design. things else makes use of walls, fences, half-slabs, and even trapdoors to maintain things at a reasonable scale without seeming strange or unwieldy. This design may be scaled higher as well.
4. The Church Type
The church is normally the largest and greatest edifice in each mediaeval town (apart from the castle), and it is the only site where every inhabitant of the town will routinely meet. That implies it must be both large and lovely on the inside and exterior. This design accomplishes this excellently by cramming texture and detail into every nook and cranny.
While it is mostly built of grey blocks, the brown accents of the wood make it fascinating, and even the plain-grey surfaces are broken up with in-dents and pillars, never allowing the design to settle and become boring. Furthermore, all of the tactics are quite basic and simply need players to arrange a few steps and half-slabs in the proper order, implying that anybody can perform them.
5. Multi Towered Type
While some Minecraft buildings expand horizontally, this one by nrgmix on Reddit expands vertically. The structure retains a tiny entryway but two huge towers that stretch into the sky. There's also a short tunnel connecting the two buildings for easy access. The block diversity is outstanding, and the outside details took as least as much time as the inside, if not more.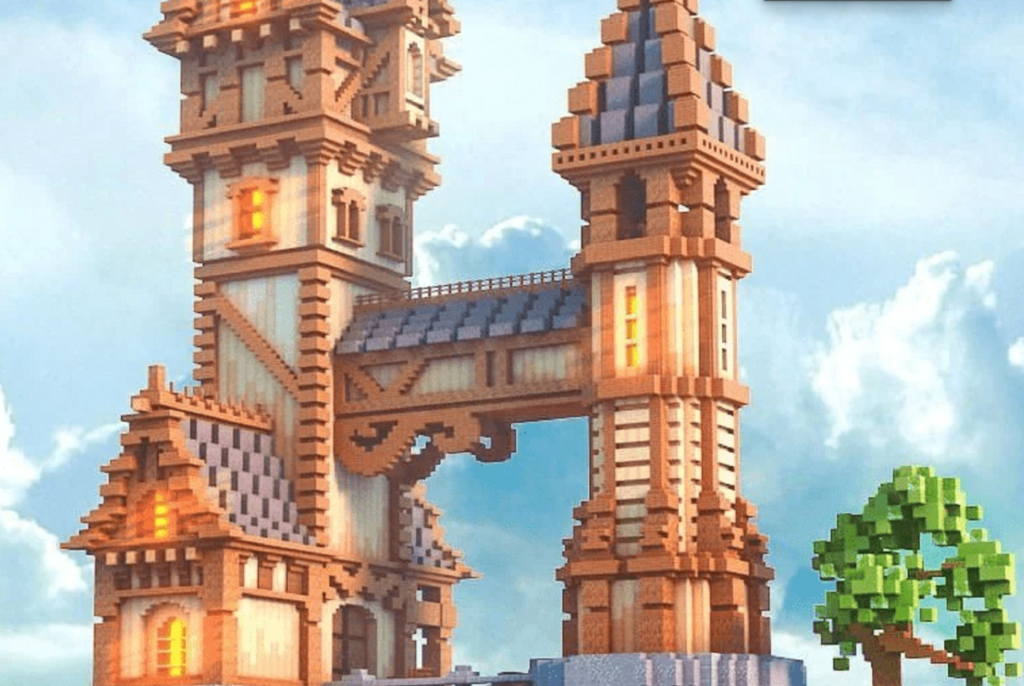 With a few shaders, this construction can look incredibly stunning in the proper light. This will not be an easy project to replicate or mimic, but the rewards will be well worth the effort.
To Wrap it all Up
Minecraft Medieval House, Mediaeval architecture in Minecraft has a long history, and the latest update offers new creations inspired by the Middle Ages. Minecraft communities have returned to giving a plethora of mediaeval dwellings, ranging from simple to complicated. The top five Minecraft Medieval Manor House is a mix of a castle and a mediaeval manor, while the Mountainside Castle Home is a popular mountain-themed build-up with stone and deepslate bricks.
Suggested Read: Minecraft Working Sink Build Guide