Minecraft Underground Base Ideas: Booklet of Designs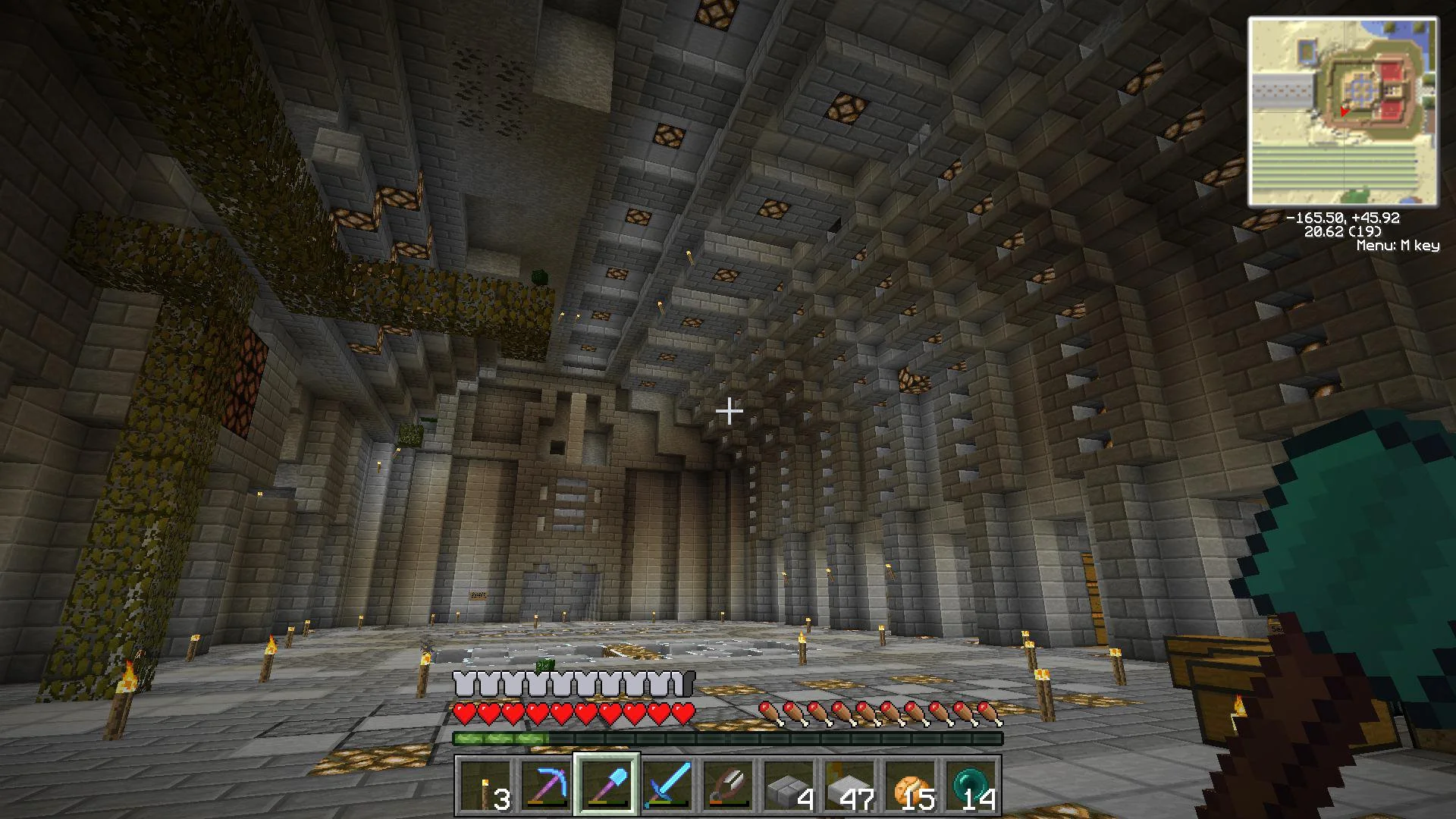 In the world of Minecraft, a player's main house can be a base underground or a structure that is built below the surface. A lot of Minecraft players create underground bases to protect themselves from dangerous monsters and keep their valuable items safe. The first step in constructing an underground fortress is to find a place that meets the requirements mentioned in the mission plan. Once a place is found, people can build a base there with the help of explosives or by using hard work and tools like pickaxes.
Once the hole is dug, the player can start planning and building the base. You can build walls, floors, and ceilings. You can also create special rooms for sleeping, making things, and storing stuff. The bottom part can be changed in different ways, like adding traps, lava holes, or secret tunnels. Minecraft players can make underground forts. They can range from basic and useful to fancy and detailed. Some people who play games have made cities underneath the ground. These cities have roads, buildings, and even trains that go through tunnels.
Minecraft Underground Base Ideas
Perhaps you are not the sort of person who appreciates making spectacular structures that can be seen from a long distance. Or perhaps you desire a secret headquarters away from your buddies and protected from the mobs. In any case, here is the spot to locate one-of-a-kind subterranean bases you've never seen before. With this list of the top subterranean Minecraft bases, you may be creative and attempt a new type of constructing below the surface!
1. Easy Underground Base
This underground base is an excellent choice for starting out in Minecraft. It has a straightforward design and requires only a few materials to construct. Despite its small size, it provides essential features such as crafting, smelting, and storage. Additionally, the base includes a space for an enchanting table, making it a viable long-term option. The glass ceiling and lanterns provide ample natural lighting. Despite its simplicity, the base has room for decoration and has a unique and cool appearance from above ground.
2. Underwater Base
This underground base is an ideal hideout for those who want to remain undiscovered. It provides all the essentials in a neat and discreet package, and to top it off, it's underwater! The most impressive aspect of this base is its location below water, with access through a "water elevator" at the center of a pond.
Despite its unobtrusive entrance, the base is quite extensive, with four rooms for an entry hall, storage/crafting room, farm room, and bedroom. The underground base feels spacious and comfortable, with plenty of natural and artificial lighting, decorations, and even a built-in mine entrance. Additionally, there is room for a Nether portal, eliminating the need to go above ground for anything.
3. Single Room Base
This underground base is a great option for those who want a simple yet functional base. It has a bunker-style entrance and can be easily hidden. The base is designed to have all the necessary features, such as crafting and storage, in one compact room. Storage is incorporated into the walls, saving space. An optional entrance for a mine is located in the center of the room. The area is well-lit with simple accent decorations to make it more welcoming.
4. Modern Hidden Base
This Minecraft base is not your typical house. It offers a modern twist to the usual rustic style and provides both aesthetic and practical features.
What makes this base great is its unique modern design that sets it apart from the typical Minecraft bases. It has an entrance that is completely hidden using a dirt and sticky piston system, making it blend in perfectly with the surrounding terrain. The base features decorative rooms like a kitchen and dining area, which are not commonly found in Minecraft bases. The base is spacious enough to accommodate additional features that you may want to add. Additionally, the base has more than one bedroom, making it perfect for multiplayer games.
5. Super Simple Base
This underground base is a great option if you're in search of a straightforward and practical starter home! Even though it's a one-room design, it still has plenty of space for all of the necessary components. The design is basic and small, but still features an engaging appearance and a one-of-a-kind overhead perspective.
The base has a transparent ceiling that enables a view of the surrounding world instead of being entirely concealed. If privacy is a priority, enclosing the base can be done quickly. The base cleverly hides or camouflages all the essential features, such as crafting tables and furnaces, to maximize space while maintaining an attractive appearance.
To Wrap it all Up
Underground bases are something people talk about in Minecraft. These things are liked by gamers because they provide a safe spot to keep valuable things and resources while also giving a place to hide from dangerous enemies. First, we find a good place. Then, we dig a hole in the ground. After that, we make a plan and build the building.
There are five different ideas shown for underground bases. An underground place called the base was built. Located underneath the surface of the ocean. A single room. The hidden basis of the current time. Similarly very easy foundation. Each foundation has different features and looks to satisfy different player choices. The items vary from basic and practical to fancy and skillfully made.
Suggested Read: Amazing Beach Houses in Minecraft