Race to the Top: The Best Racing Games of 2023
Open-world racing games are video games where you get to drive in a big area and there aren't any specific goals or paths you have to follow. The game world is open for players to explore however they want. They can find hidden items, do extra missions, and discover new areas.
These video games have many different vehicles like cars, motorcycles, boats, and planes. They often use lifelike pictures and movements to make the player feel like they are really racing. Burnout Paradise, The Crew, Forza Horizon, and Need for Speed: Most Wanted are some popular racing games where you can explore a large virtual world while racing. This article will talk about some of the best racing games where you can explore a big world that have been released or will come out in 2023.
Forza Motorsport 8
One of the most anticipated games of 2023, providing amazing pre-sequels earlier, Forza Motorsport is back with a bang, and oh boy! We can`t wait. Forza Motorsport is a franchise providing racing simulation games, its first release was Forza Motorsport (2005), and its last release was in 2017 Forza Motorsport 7, and from that time fans have been waiting anticipatedly for another release. FM 8 expected release date as per Xbox Game Studio is Spring 2023.
Now, Let's move on to the graphics of the game, the developers have done their job amazingly in this aspect. Providing unique and amazingly realistic graphics for fans with a top-notch physics engine and real-life driving experience. These things for sure will keep racing fans entertained for hours.
Talking about the gameplay, Forza has kept these things constant over the past years, but the thing which catches the eye is their amazing open-world mechanics. One more thing to look out, for is Turn 10 studio`s collaboration with Forza, as from sources we heard that there are going to be some amazing changes in the game from the hood down to the engines. We can only hope for the best for this game as they have not disappointed fans earlier.
Forza Horizon 5
Forza Horizon 5, the most recent installment in Playground Games' open-world racing series, substitutes colourful Mexican landscapes for the British Isles. The map offers a significant 50% size increase over Horizon 4 and has picturesque Mexican cities, enormous deserts, and breathtaking canyons. Players may anticipate the same realistic seasonal impacts with the addition of terrible weather, such as thunderstorms and gale-force winds.
Even while the game improves upon the earlier games, it still provides a thrilling array of racing, co-op missions, stunt leaps, and endurance tests with a variety of vehicles, from dune buggies to hypercars. New events seem to earn redeemable points for unique vehicles with weekly in-game season changes, ensuring there is always new material to keep gamers interested. The mastery of the racing game concept by Playground Games ensures an exhilarating and memorable experience.
Dirt Rally 2
For those who want a challenge, there is a racing game called Dirt Rally 2.0. The game requires excellent control of various terrains and hairpin turns since your co-driver's orders come thick and fast. Failure is frequent and harshly penalised, making it difficult to even drive straight. But for those who can grasp its unique viewpoint, Dirt Rally 2.0 is a great simulation of this difficult sport.
As there is no tutorial in this game, you will have to pick up new skills during your hospital stays. No procedural track-generating method is used; each race is painstakingly hand-crafted. Devoted followers may memorise every round and progress towards mastery. Those who don't accept the difficult vision of the game will come in last.
Wreckreation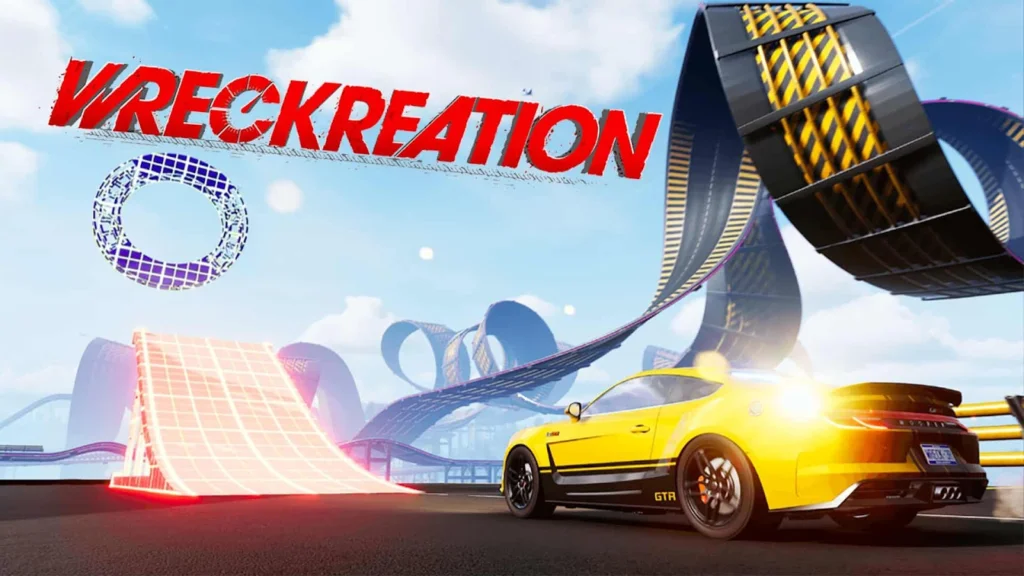 From creators of Burnout and sequel to the amazing Dangerous Driving, Wreckreation is a stunning upcoming open-world racing game. The main feature of this game is Sledgehammer County, a 400km squared sandbox in which you may install obstacles and design your own looping routes hundreds of meters above the ground. As you go, you'll be able to add more and more obstacles to the open environment, such as huge goats and moving windmills, making the whole thing appear less like a racetrack and more like a race car in a zoo.
Test Drive Unlimited Solar Crown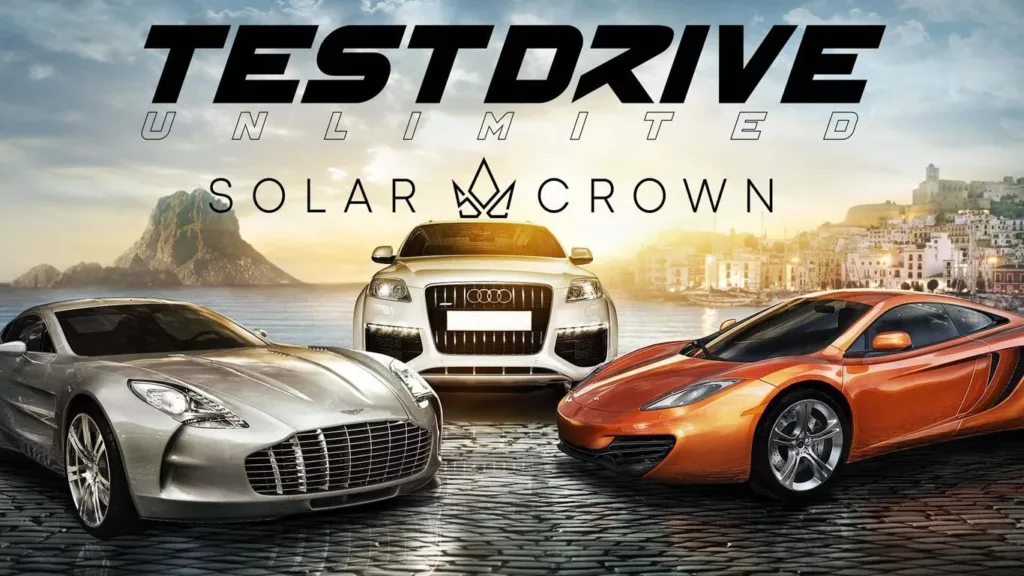 In 2023, the long-lost open-world racer returns, their last release was in 2012. The game is developed in Unreal Engine, set on Hong Kong Island. We are most excited to ride up into the gorgeous hills that tower above the city.
Aside from amassing more supercars than a Knightsbridge dealership, your objective is to compete in races and events to win the titular Solar Crown, which we genuinely hope is an actual flashy headgear our character may wear.
Pacific Drive
Next on our list is Pacific Drive, the first-person driving game which left so many questions in people's minds, what to do with the wagon and everything, or is the game horror or is it the driving one? Your wagon base point is a garage surrounded by spooky forest and nothing else, you are set out in a world full of dangers and every time coming up with some new obstacles. This game does look a bit cartoonish from the graphics but has a lot to offer. So, don't miss this one.
Disney Speedstorm
Last but not the least, Disney Speedstorm. Most of us have grown up playing Disney-themed kart racing games, if not then at least played them once in our life. So, Disney`s fans get ready as Disney Speedstorm is here to blow your mind, filled with amazing graphics, never seen in Disney`s game.
However, the fact that each character has a distinct set of talents is more significant. They may be broadly categorized as defenders, brawlers, tricksters, and speedsters, which alters the most effective approach to get a boost. Speedsters benefit more from boost pads, whilst brawlers, defenders, tricksters, and drifters benefit more from fighting, slipstreams, and boost.
Wrap Up!
In general, playing dashing diversions is fun and will keep players interested for a long time. The differences of vehicles and courses makes them an curiously ride, and their fabulous sights and music complement their liquid gameplays. No matter whether you are a die-hard hustling significant other or fair a casual player, dashing diversions will energize you.
Suggested Read: Dare to play? 2023's Most Horrifying Games