GTA VI: 50 Cent hints at collaboration with GTA Vice City
Rapper and TV producer Curtis "50 Cent" hints GTA fuelled rumors that he was working on a Grand Theft Auto project linked to Vice City.
I will explain this later," he said next to a picture of a Vice City emblem in fluorescent pink. "Trust me, this is far larger than POWER," he said.
While Jackson is more recognized for his musical career, he has recently become even more well-known thanks to his role in and executive production of the critically acclaimed criminal thriller TV series Power.
 Power aired in 2020, but the show has since spawned other spin-offs, including one that centered entirely on Jackson's character.
It has been speculated that Jackson is hinting about a new Grand Theft Auto TV program set in Vice City based on his tweet and the fact that whatever this is, it's greater than his last TV project.
Another theory sees Jackson merely appearing in Grand Theft Auto 6 which is said to be set in a contemporary version of Rockstar's notorious Vice City, a fictitious version of Miami.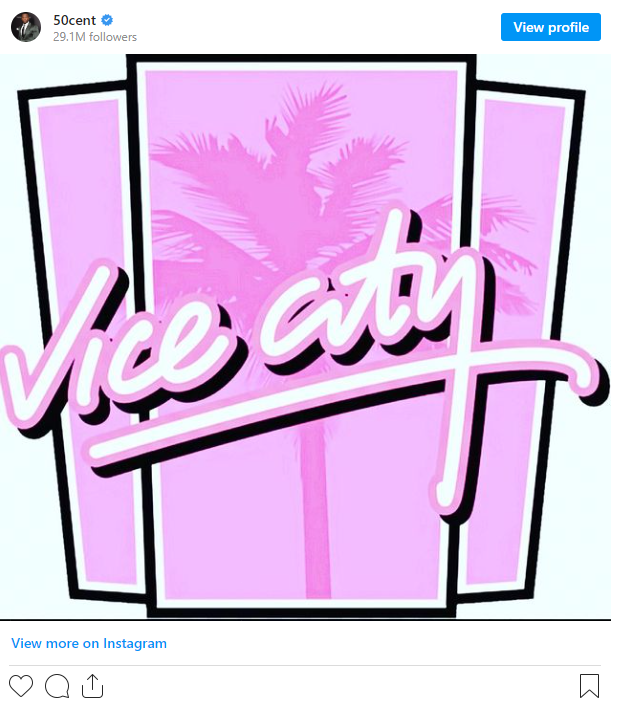 Rockstar has been reticent to make a Grand Theft Auto film adaptation in the past. In fact, they even reportedly turned down a proposal for a GTA film starring Eminem.
Then then, it was over two decades ago. And maybe things are different now that The Last of Us is a massive hit throughout the world. In any case, Jackson, given his work on Power, seems like an obvious choice.
It's also worth noting that Jackson is no stranger to the gaming industry. Having appeared in the notorious 2009 title 50 Cent: Blood on the Beach.
Jackson has promised to elaborate, but how long will we have to wait? At this rate, Grand Theft Auto 6 won't be out for a while.
Suggested Read: The Dark Arts in Hogwarts Legacy