Free Sims 4 DLC is available on the Epic Games Store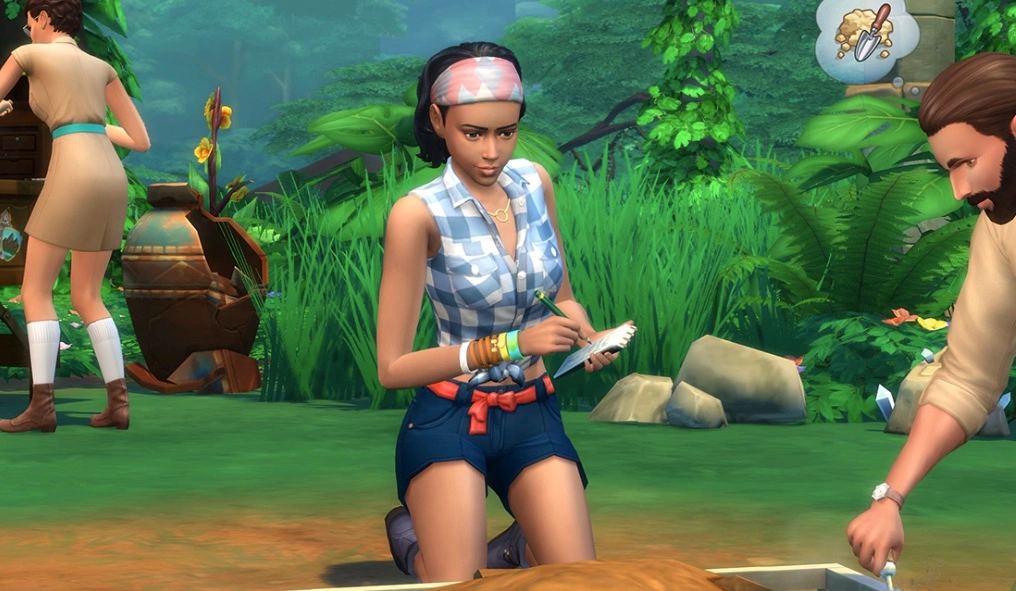 The Epic Games Store is offering three unique DLC packs for The Sims 4 for free this week. These packs include Jungle Adventures, Luxury Party Stuff, and Fashion Street Kit, and are available to anyone with an Epic Games Store account. Each pack offers fresh content for the base game, providing a solid boost in gameplay and cosmetic options.
Luxury Party Stuff offers new gowns and formalwear for parties, as well as colorful decor items. The Fashion Street Kit adds an array of outfits inspired by the culture of Mumbai. Meanwhile, the Jungle Adventure game pack allows your Sims to explore temples and discover treasures in the land of Selvadorada, with the chance to meet ancient cursed skeletons and discover cool collectibles for your home.
To use the Sims 4 DLC packs with the EA app, you need to link your Epic Games account with your EA account. This method won't work with copies of The Sims 4 purchased through Steam. Once you've linked your accounts, you'll be able to share games between the launchers.
Suggested Read: Whiteblind Genshin: Stats, Skills, Best Characters to Use With