PlayStation 5 Sales Continue To Rise For Sony
Sony has recently published its quarterly report for the fiscal year's first quarter, covering April to June. The report disclosed an impressive 33% surge in overall PlayStation 5 sales, primarily propelled by the success of the Game and Network Services, music, imaging, and financial services segments.
Although the exact number of consoles shipped during this period was not specified, the report indicated a noteworthy 27% year-on-year growth for the Game & Network Services division. Forecasts suggest that sales will likely continue to climb in the upcoming months.
The PlayStation 5 (PS5) remains a sales triumph for Sony, demonstrating sustained success three years into its lifecycle. Notably, it claimed the top spot for the best-selling console in both units sold and dollar sales for October 2023 and continues to hold the position as the second-best-selling console in Sony's history.
Analyzing year-over-year sales over the initial 36 months on the market in the United States, the PlayStation 5 currently stands second only to the PS2 in unit sales, as shared by Mat Piscatella, the executive director and video game industry analyst at Circana (formerly NPD), on Twitter.
Despite launching amidst the challenges of the COVID-19 pandemic and facing scarcity issues during its initial year, PS5 sales have shown consistent growth. With the introduction of the new PS5 Slim to the market, there is potential for further sales increases as more consoles become available during the 2023 holiday shopping season.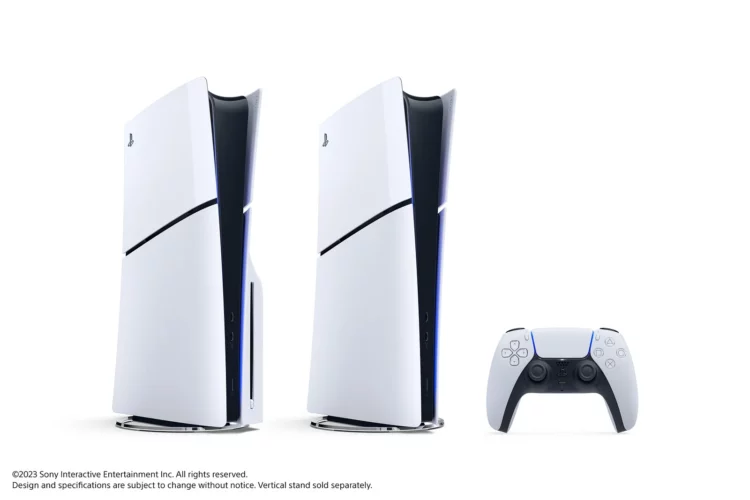 In terms of cumulative sales, the PlayStation 5 has surpassed nearly 45 million units sold. While it still trails behind the PS2's lifetime sales of 158.7 million, there is optimism that the PS5 could approach the PS2's achievements by the time the PS6 is introduced.
Suggested Read: The Last of Us Part 2 Remastered Coming to PS5