Xbox has revealed a Barbie console, but currently, it's only available as a giveaway prize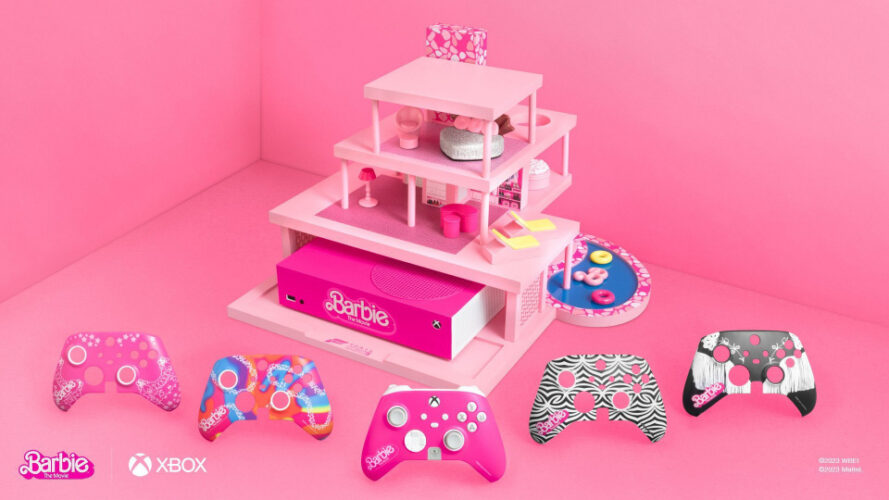 In a stunning turn of events, Xbox's highly anticipated collaboration with Mattel has taken the gaming world by storm. The exclusive Barbie console, initially revealed as a giveaway prize, has now become the most coveted gaming item on the planet. Fans and collectors alike are clamoring for a chance to own this limited-edition masterpiece that seamlessly blends fashion, gaming, and the iconic Barbie brand. This news will cover Xbox and Barbie console collaboraion.
The announcement of the Barbie console coincides with the release of the much-awaited movie "Barbie," set to hit theaters on July 21. The film, in partnership with Warner Bros. Pictures, showcases Barbie's journey through the enchanting Barbie Land and beyond, captivating audiences with her timeless charm and inspirational story. To honor this remarkable role model, Xbox has brought Barbie's flair and optimism to its gaming platform, offering a range of exclusive content and customized hardware.
Forza Horizon 5, one of Xbox's premier racing games, will feature a thrilling integration with Barbie and Ken's world. Players will have the opportunity to race like the iconic duo in virtual versions of their classic cars, the 1956 Chevrolet Corvette EV and the 2022 GMC Hummer EV Pickup. These exclusive vehicles, painted in Barbie's signature pink, will be gifted to all Forza Horizon 5 players, bridging the gap between gaming and Barbie's stylish adventures.
Highlighting Barbie's impact as a role model, Xbox has also created an inspiring video showcasing real-life game developers who have contributed to the popular Forza franchise. These talented individuals share their career journeys, motivations, and personal connections to Barbie, shining a light on the diverse and inclusive nature of the gaming industry. The video will debut during a special live stream event from the World of Barbie on July 14, allowing fans to immerse themselves in the magic of both Barbie and gaming.
To further celebrate inclusivity, Xbox has curated ten Barbie dolls that reflect the diverse lineup of the Barbie brand. Outfitted with Xbox Gear fashion and accessories, including an Xbox Series S console, Wireless Controller, and Adaptive Controller, these dolls embody the spirit of community and play. Fans around the world have the chance to win these exclusive dolls through international sweepstakes, fostering a sense of excitement and collectability among Barbie and gaming enthusiasts alike.
Taking customization to a whole new level, Xbox is offering gamers the opportunity to transform their gaming setups into Barbie-inspired dreamscapes. Interchangeable Xbox Wireless Controller faceplates, designed after Barbie and Ken's distinctive on-screen outfits, allow players to infuse fashion-forward flair into their gaming experiences. Moreover, lucky winners will have the chance to own an Xbox Series S console that has been seamlessly integrated into the glamorous Barbie DreamHouse, creating an unparalleled gaming masterpiece.
As the release of the movie "Barbie" draws closer, the world eagerly awaits the chance to embark on this incredible journey alongside one of the most beloved cultural icons of all time. With the Xbox Barbie console as the centerpiece of this revolutionary collaboration, the realms of gaming and fashion converge, inspiring generations to embrace their passions, dream big, and unlock limitless possibilities.
Xbox is releasing a Barbie console. pic.twitter.com/MAfxmvyGU2

— DiscussingFilm (@DiscussingFilm) June 26, 2023
Suggested Read: Wordle Answer for June 26 (Wordle #737)