Top 10 Roblox VR Games in 2023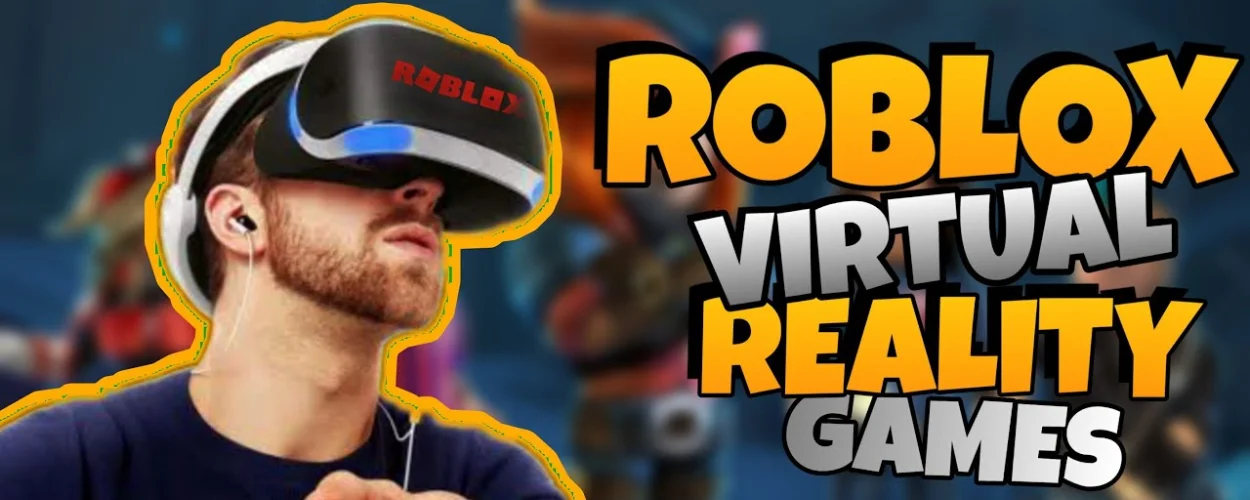 Roblox VR Games: It's a lot of fun to play Roblox VR games! You get to go inside the game and perform exciting things like run, jump, and fly. It's as though you're truly there! You may visit amazing locations and play with folks from all over the world. There are numerous thrilling activities and adventures awaiting you. It's as if you've entered a mystical realm where anything is possible. So, put on your virtual reality headset and
Roblox VR Games in 2023
Roblox is a site full of entertaining games created by users just like you! Some of the coolest games are playable on both ordinary screens and in VR. With so many games to select from, deciding which one to play might be difficult. But don't worry, certain games have been ranked as the greatest by gamers!
These games have been played thousands of times by a large number of people, so you know they're a lot of fun. You'll have a great time playing them with your pals for hours in the fascinating world of Virtual Reality! Don't miss out on the excitement!
List of Top 10 Roblox VR Games in 2023
The Top 20 Best Roblox VR Games in 2023 is a treasure mine of fun and excitement, delivering a broad assortment of virtual experiences that will keep gamers captivated and engaged for hours. Each game on this list has been meticulously designed to give immersive gameplay, heart-pounding action, and thrilling adventures, making it a must-play experience for any Roblox fan with a VR headset.
Clashers VR
Clashers VR is a Roblox VR game, thus you'll need a VR headset to play it. With the connecting cable, Roblox currently supports Oculus Rift and Quest2, as well as HTC Vive and Valve Index on Windows PCs. Clashers VR will work with any of these, so put on your headset and start swinging your sword around.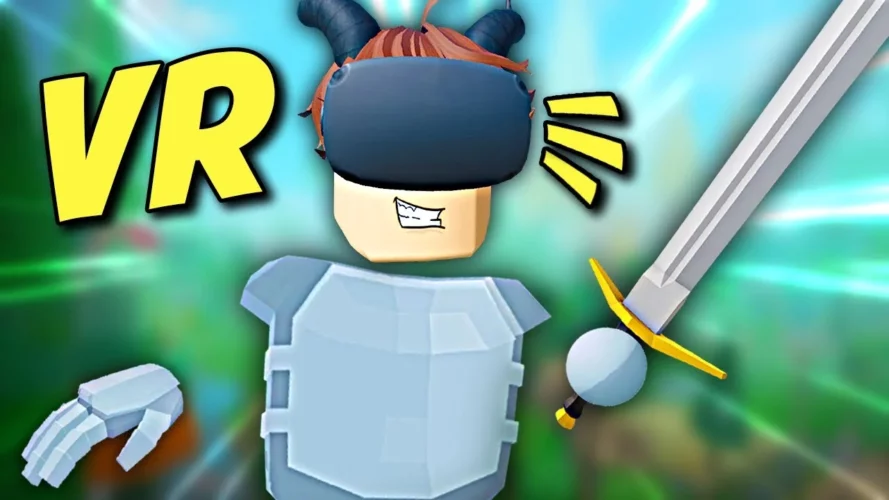 Clashers VR includes a variety of game modes to explore and pits you against "floppy enemies." You may play it in co-op with up to three other people, so bring some buddies along for the ride.
Opposer VR
Opposer VR is currently in beta and is intended to be played in virtual reality. It's fast-paced and includes a variety of distinct weapons and terrain designs, but it's continuously evolving.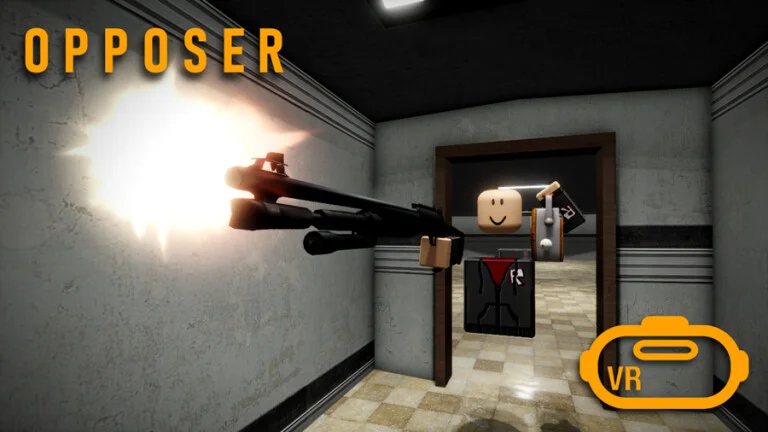 If you're lucky, you can pick up the Nuclear Pistol or hit an opponent player over the head with a container. Because it's billed as a fighting game, there are many various methods to play that don't include guns.
VR Hands
VR hands function best for Oculus Rift owners. Because of the complexity of the hand in terms of fingers, players like playing this game. In this game, players seek to acquire goods and shove individuals with their large hands. You can either assist non-VR players through the obstacle course or use the table tennis racquet to knock them off the map.
VRBLOX
VRBLOX, with music in the background, puts your artistic skills to the test as you design whatever you desire. You can experiment with different coloured balls to make anything you desire, including 3D. It would also assist if you were careful not to say anything offensive.
Noodle VR
You can play as a Noodle VR or a regular Roblox player in this game. However, being a Noodle VR is preferred because they have all the power. In addition to the loose noodle arms offered to participants, they can arm themselves with knives or jail the regular Roblox players if the game is combat-driven.
The game is designed for all players to engage with one another, regardless of platform. Furthermore, they are constantly adding new locales to allow gamers to better explore the game.
VR Escape Room
VR Escape Room is a time-limited game in which you unlock and escape rooms by solving difficult riddles. You must hurry if you do not want to become trapped in the chambers.
This game is exciting and makes the players nervous. It becomes more entertaining, however, when you play with your buddies.
You May Also Like
VR Islands Roblox Game
VR Islands is limitless because there are so many things you can do with other players. You can, for example, fry the non-VR players on the stove, use paintball guns or play billiards with pool balls. It's more fun to play with friends, and VR Islands may be whatever you want it to be as you pretend in this game.
Project SCP
You can play Project SCP with or without virtual reality. However, you should be aware that virtual reality is far more enjoyable when you handle the weaponry and exit the facility while it is in use. Even though Project SCP is a first-person shooter, it lacks the competitive elements seen in most FPS games.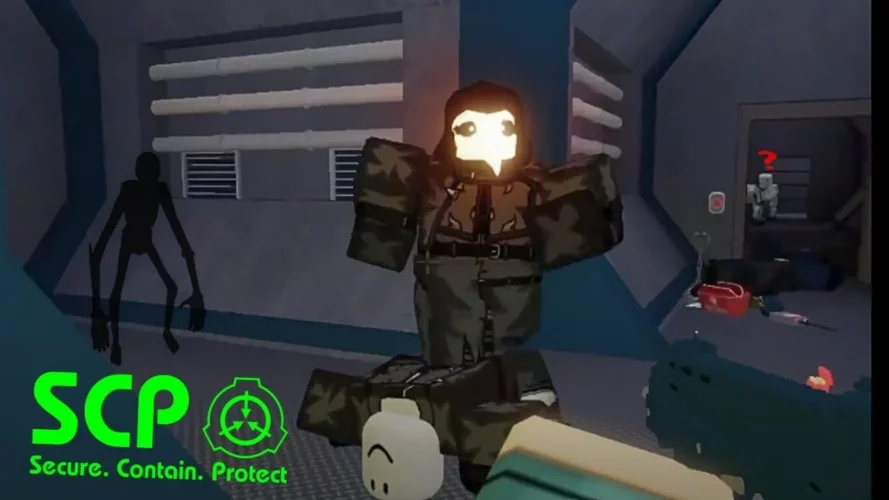 Crazy Stairs VR Roblox Game
Climb a bizarre disappearing staircase to earn surprising rewards based on how far you can get. In addition to fading, the steps can twist, shift, and even become invisible. It's exactly as the name implies – insane!
Surprisingly, you may employ spells to create advantageous climbing conditions. Naturally, the higher you climb, the more spells you can win. You can also wreck havoc on other players' staircases while climbing – how you utilise your spells is entirely up to you.
SVR Simulated Virtual Reality Roblox Game
This game, like others in Roblox's VR section, allows you to play in VR even if you don't have a VR headset. You can still pick up objects, hurl them about, and engage in amusing pastimes. Other games, such as VR Hands No VR, attempt to replicate the VR experience. They aren't exactly the same as wearing a headset yourself, but they can be a lot of fun!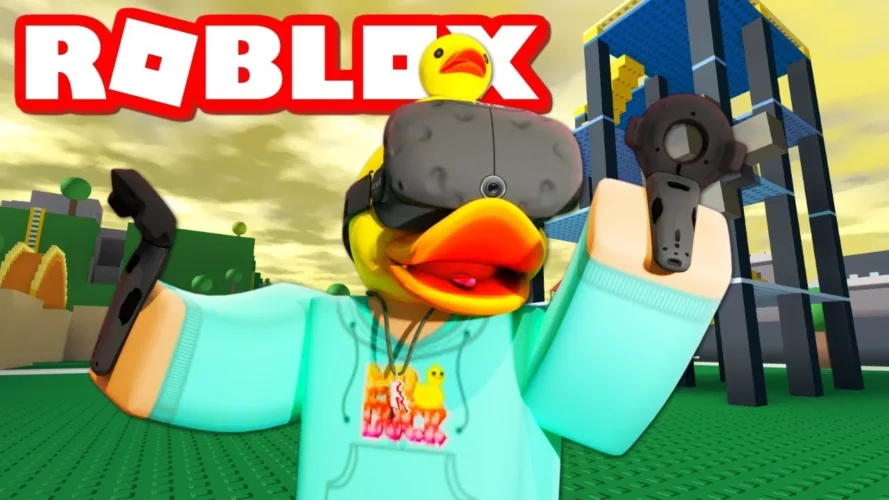 To Wrap it all Up
The Top 20 Best Roblox VR Games in 2023 list guarantees unrivalled enjoyment and thrill. Each game provides a unique and immersive experience, ranging from adventurous missions in mystical countries to exhilarating races in the sky. These games cater to a wide range of interests, whether it's battling zombies, becoming a superhero, or escaping from difficult rooms.
The incorporation of VR technology heightens the excitement by allowing players to fully immerse themselves in the virtual worlds. These games provide entertainment for both VR and non-VR players, with options for both. Roblox's growing VR games enable socialisation and limitless experiences, giving it an intriguing gaming environment to explore.
Suggested Read: Roblox Quick Login Guide